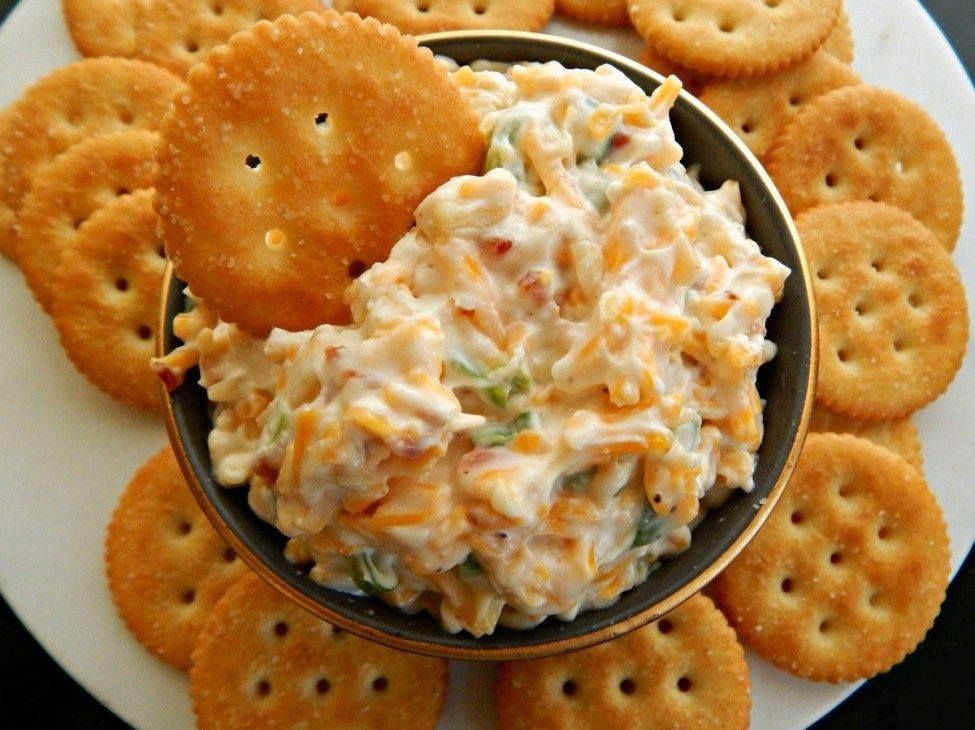 "Dive into a world of luxury and flavor with our 5-Minute Million Dollar Dip. This quick and decadent creation combines a handful of simple ingredients to deliver a taste that's truly worth its weight in gold. Imagine a creamy and velvety dip that's a symphony of rich flavors, from the savory depth of cheddar cheese and the tanginess of sour cream to the irresistible allure of crisp bacon and vibrant green onions. With just a few minutes of preparation, you'll be rewarded with a dip that's fit for the most lavish of occasions. Whether served as an unforgettable appetizer at your next gathering, a crowd-pleasing star at potlucks, or a treat to savor with friends and family, our 5-Minute Million Dollar Dip is a testament to the magic that can happen when quality ingredients and minimal effort come together to create indulgent perfection."
5 Minute Million Dollar Dip
Ingredients
5 green onions chopped

8 oz cheddar cheese shredded

1½ cups mayonnaise

1/2 cup real bacon bits

1/2 cup slivered almonds
Directions
Add green onions, cheddar cheese, mayonnaise, bacon bits, and slivered almonds to a small bowl. Mix until combined and chill for at least 2 hours. Serve with your favorite crackers.
Tips and variations:
·If you do not like mayonnaise, you can change it and use greek yogurt or sour cream in the same proportion you'd use mayonnaise. However, the mayonnaise gives you the perfect taste for a 5 million dollar dip.