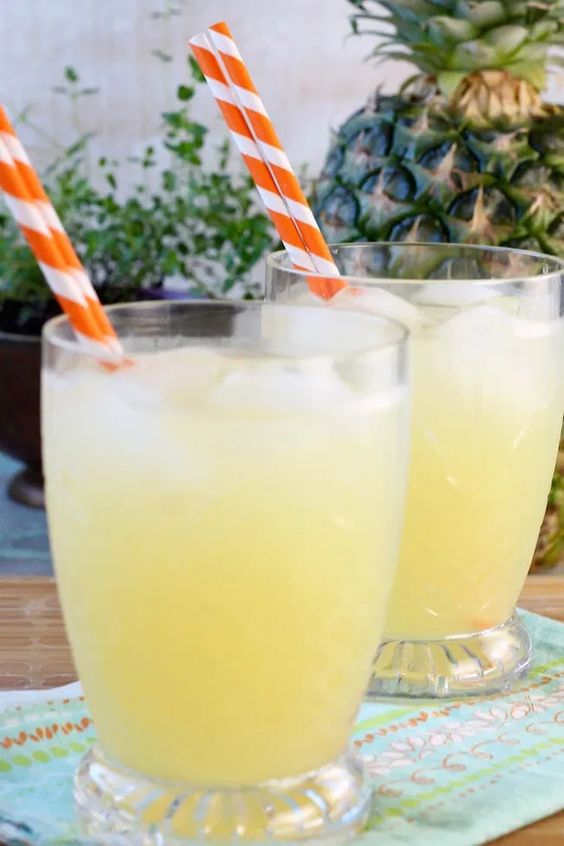 Step into a realm where tropical paradise meets the zesty burst of citrus — introducing Pineapple Lemonade, a beverage that tantalizes the taste buds and refreshes the spirit. With the sweet juiciness of ripe pineapples and the tangy allure of fresh lemons, this concoction offers a harmonious fusion of flavors that transports you to sun-soaked shores and leisurely afternoons. Whether served over ice on a warm day or as a delightful addition to gatherings, Pineapple Lemonade stands as a vibrant testament to the art of beverage craftsmanship. Join us as we explore the tropical symphony of Pineapple Lemonade, uncovering the invigorating ingredients, the simple preparation, and the sheer delight it brings to those seeking a sip of paradise.
Pineapple Lemonade
Ingredients
Ice

2 Lemons sliced

46 oz. Pineapple juice

1 C. CountryTime lemonade drink mix

3 C. Cold water

2 16 oz. Bottles of Sprite
Directions
Place the ice into the bottom of a large serving bowl or container.
Pour the Sprite and pineapple juice into the container and stir.
Add in the cold water and drink mix and stir again to combine.
Place the lemon slices into the counter and serve immediately.