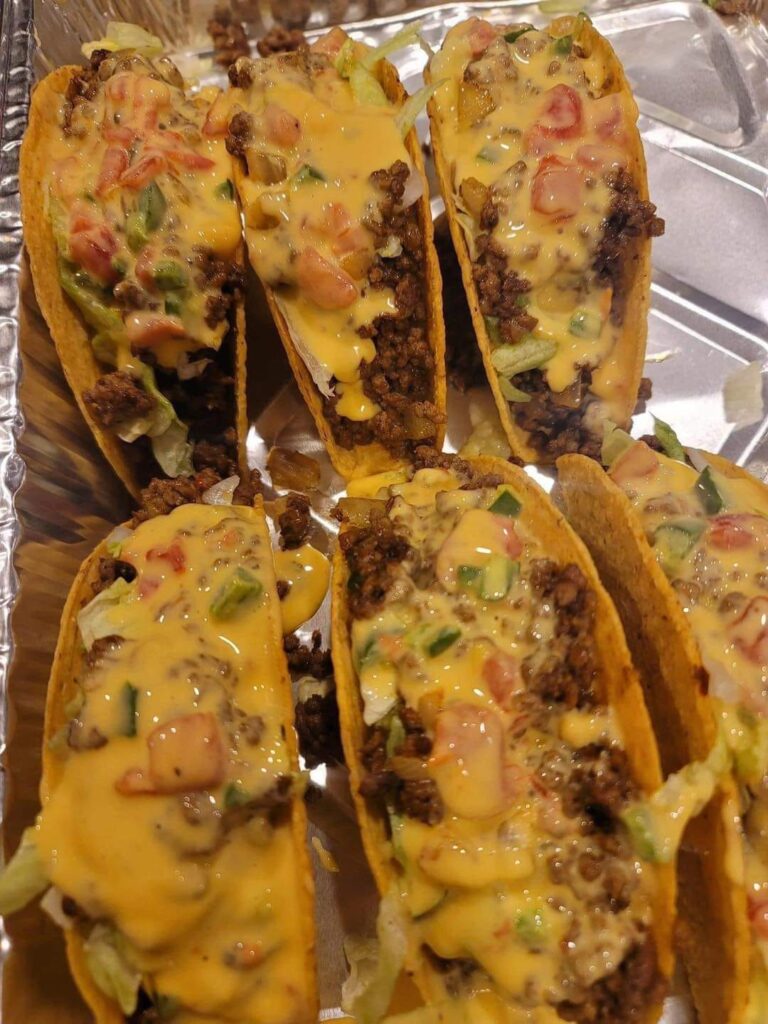 "Embark on a bold and flavorful journey to the heart of Tex-Mex cuisine with our Rotel Tacos Recipe. This mouthwatering creation combines the zesty appeal of Rotel tomatoes with the comfort of seasoned ground beef, resulting in tacos that are both spicy and satisfying. Imagine tender taco shells filled with a blend of sautéed ground beef, aromatic spices, and the vibrant kick of Rotel tomatoes. Each bite offers a symphony of textures and tastes that capture the essence of bold flavors and the joy of savoring the spirit of Southwestern-inspired cuisine. With every taco, you'll experience the delightful contrast of savory meat and the tangy heat of tomatoes, evoking memories of festive gatherings and shared moments around the table. Whether enjoyed as a standout weeknight dinner, a way to spice up your taco game, or a celebration of the art of fusing ingredients into an explosion of taste, our Rotel Tacos Recipe promises a culinary journey that captures the heart of vibrant flavors and the pleasures of indulging in a bite of culinary creativity."
Rotel Tacos Recipe
Ingredients
1 pound ground beef

1 (10 ounce) can Rotel tomatoes and green chilies, undrained

1 packet taco seasoning mix

12 taco shells

Your favorite taco toppings, such as shredded lettuce, shredded cheese, sour cream, and guacamole
Directions
In a large skillet, brown the ground beef over medium heat. Drain off any excess grease.
Stir in the Rotel tomatoes and green chilies, taco seasoning mix, and 1/2 cup water. Bring to a boil, then reduce heat and simmer for 10 minutes, or until the beef is cooked through and the sauce has thickened.
Spoon the beef mixture into the taco shells. Top with your favorite taco toppings and serve.