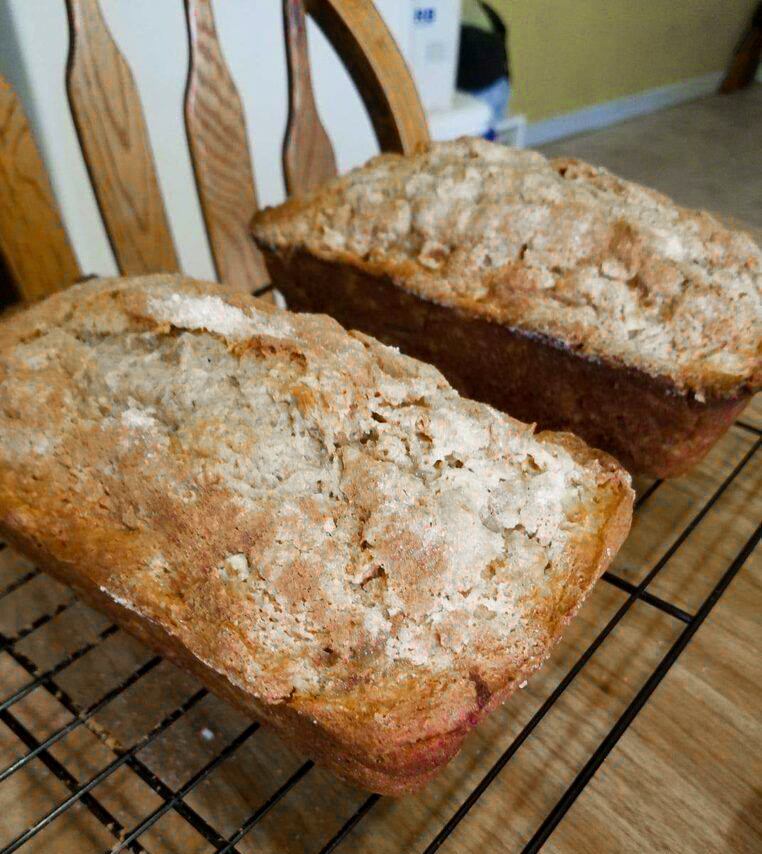 Imagine the tantalizing aroma of freshly baked apple pie, intertwined with the comforting embrace of a warm loaf of bread — this is the essence of Apple Pie Bread. A creation that marries the beloved flavors of spiced apples and buttery crust with the rustic charm of homemade bread, this culinary gem is a tribute to the art of fusion baking. With each slice, you'll experience the nostalgia of a cherished dessert, reimagined in a form that's both versatile and delightful. As we embark on a journey through the layers of cinnamon-infused apples, tender crumb, and the touch of sweetness that defines this creation, we'll uncover the craftsmanship, techniques, and the sheer joy that Apple Pie Bread brings to both bakers and those fortunate enough to savor its warm, fragrant slices.
Apple Pie Bread
Ingredients
1 Box Yellow cake mix

1 Can Apple pie filling

4 Large eggs

1 C. Self rising flour

2 tsp. Vanilla extract

3 tsp. Cinnamon

1 Apple peeled and finely chopped
Directions
Preheat the oven to 325 degrees.
In a mixing bowl, combine all of the ingredients, and blend on high until thoroughly combined. You can mash the apple pie filling before adding it to the mixing bowl if you would not like bigger chunks of apple in your bread.
Divide the batter evenly between two well greased loaf pans and bake for 35-45 minutes until cooked through.