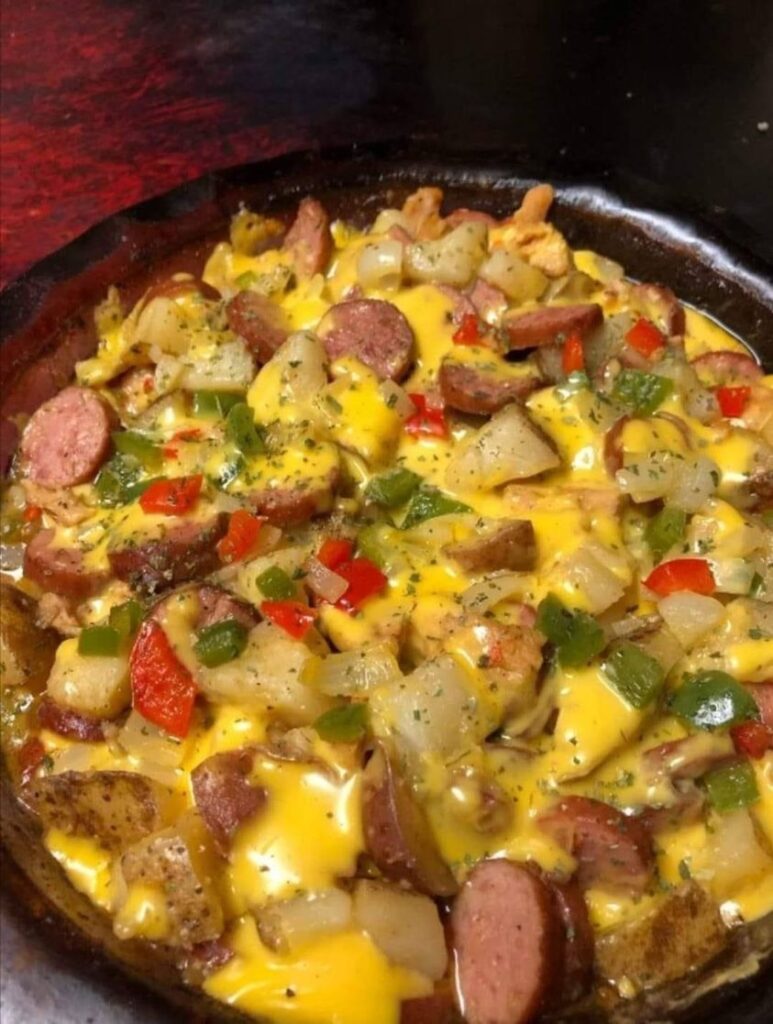 "Discover the symphony of flavors and textures in every bite with our Cheese, Potato, and Smoked Sausage Casserole. This dish is a hearty medley of creamy potatoes, savory smoked sausage, and a generous blend of melted cheeses that creates a culinary masterpiece that's as comforting as it is indulgent. As you dig into the layers of tender potatoes and perfectly seasoned sausage, the rich, gooey cheese binds the elements together in a harmonious union of taste and satisfaction. Whether served as a hearty dinner centerpiece or a crowd-pleasing potluck contribution, our Cheese, Potato, and Smoked Sausage Casserole promises to ignite your palate and leave you craving seconds. Join us on a journey of flavors that redefine comfort and elevate classic ingredients into a memorable dining experience."
CHEESE, POTATO, AND SMOKED SAUSAGE CASSEROLE
Ingredients
3 C. Potatoes cut into chunks and boiled

4 Tbsp. Butter

4 Tbsp. All-purpose flour

2 C. Milk

¼ tsp. Black pepper

½ tsp. Salt

½ lb. Velveeta cheese cut into pieces

½ C. Shredded cheddar cheese

1 lb. Smoked sausage cut in half lengthwise and then cut into slices

⅛ tsp. Paprika
Directions
Preheat the oven to 350 degrees.
Mix together the boiled potatoes and sliced sausage in a well-greased 9×13 baking dish.
In a saucepan over medium heat, melt the butter.
Whisk the flour into the butter in the saucepan, and saute for 1 minute.
Stir in the milk until smooth.
Add the salt, pepper, and Velveeta to the saucepan, and stir until the Velveeta is completely melted.
Pour the cheese sauce over the sausage and potatoes, and stir to combine.
Sprinkle the cheddar cheese and paprika on top.
Bake for 35-40 minutes.
Let sit for 10 minutes before serving.
Enjoy!