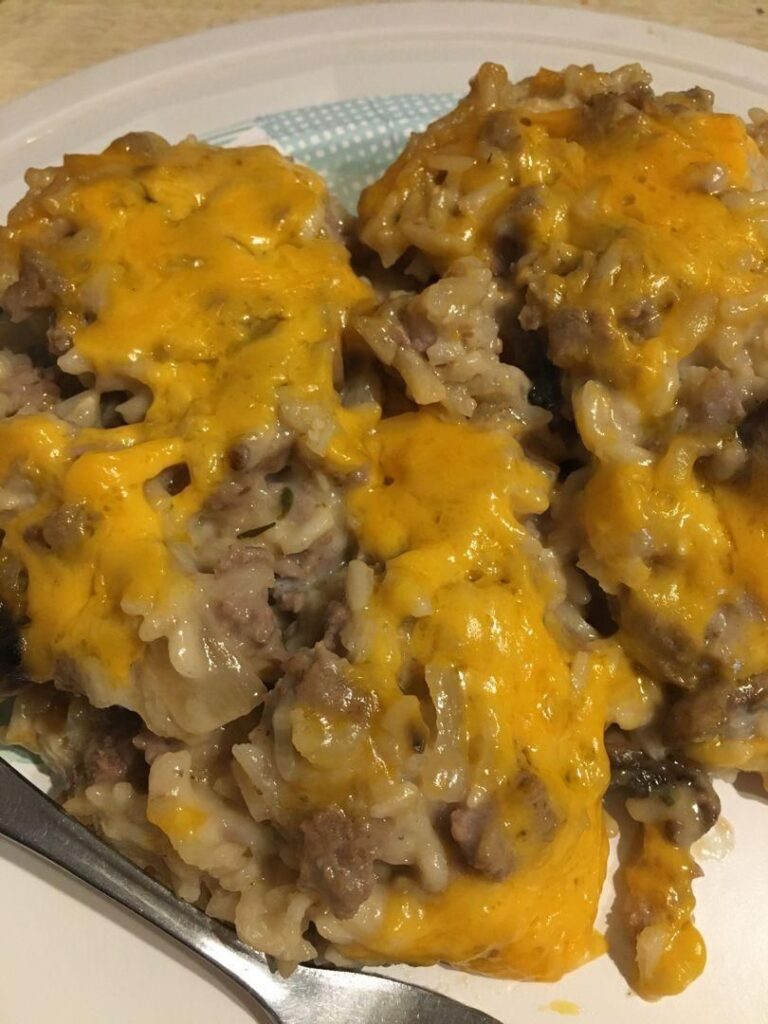 Step into a world where comfort meets flavor, where simple ingredients come together to create a dish that's both satisfying and indulgent — welcome to the realm of Cheesy Ground Beef Rice Casserole. This creation is a testament to the art of crafting a meal that's as convenient as it is delicious, providing all the elements of a well-rounded dish in one comforting embrace. With tender ground beef, fluffy rice, and a generous layer of gooey cheese, this casserole offers a symphony of textures and tastes that's both reminiscent of home-cooked goodness and an exploration of culinary delight. As we delve into the world of Cheesy Ground Beef Rice Casserole, we'll uncover the techniques that ensure the perfect blend of flavors, the balance of ingredients that make each bite satisfying, and the sheer joy it brings to those who appreciate the beauty of a hearty casserole that's both comforting and gourmet. Join us on a journey through flavor and comfort, where each forkful is a moment of culinary satisfaction.
CHEESY GROUND BEEF RICE CASSEROLE
Ingredients
1 lb. of ground beef.

2 diced onions.

2 tsps. of garlic powder.

1 small can of tomato sauce.

1 cup of cooked rice.

1 cup of chicken broth.

1 cup of sour cream.

2 cups of shredded cheese.

Salt, pepper and oregano.

1 cup of frozen peas.
Directions
Get a skillet, spray it with cooking spray, and then turn this up to high heat. Add in the onions, roasting this for a couple of minutes.
Add in the garlic and the ground beef, browning this.
When done, turn the heat to medium levels and then season this with pepper, salt, and some oregano
Put the peas,, the rice, the tomato sauce, a cup of the cheese, and the broth, letting this sit to simmer for around three minutes or so, making sur that everything is fully mixed in order to combine it perfectly together.
Take the mixture and put it in a casserole container. Place it in the oven.
Bake this at about 250 for about 15 minutes or until you start to notice that the mixture is heated up, and it starts to bubble as well.
From there, remove this, and then take the sour cream and cheese, putting this in a bowl together, whisking this together until they're both fully combined and create an even texture
Take this and pour it over the top of the casserole dish, baking this all together for at least another 15 or more minutes, until the cheese melts and it starts to bubble
Pull this out, place it on a serving plate and enjoy!