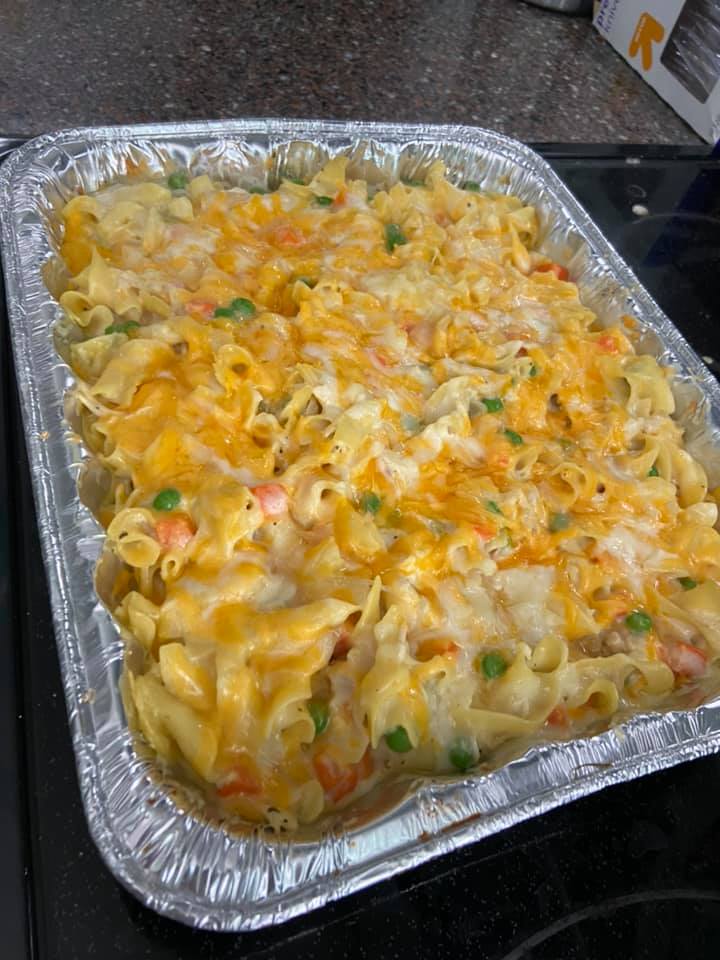 Experience the ultimate comfort in every savory bite with our Chicken Noodle Casserole. This dish is a harmonious blend of classic flavors and soothing textures that invoke memories of home-cooked meals and cherished moments around the table. Imagine succulent pieces of tender chicken, nestled amidst a medley of perfectly cooked noodles, all enveloped in a rich and creamy sauce. With each forkful, you'll discover the comforting embrace of warm, hearty ingredients that come together to create a symphony of taste. This casserole is not just a meal – it's a reminder of the simple pleasures in life, a culinary hug that wraps you in a sense of coziness and satisfaction. Whether served as a family dinner or a potluck favorite, our Chicken Noodle Casserole is a delicious invitation to indulge in a classic dish that's as timeless as it is comforting. Join us in savoring the heartwarming magic that this casserole brings to the table, one forkful at a time.
Chicken Noodle Casserole
Ingredients
1 package (12 oz) egg noodles, cooked and drained

Meat from 1 rotisserie chicken, shredded

2 cans (10 oz each) condensed cream of chicken soup

1 cup mayonnaise

1 cup milk

1/2 onion, finely diced

2 cups cheddar cheese, shredded

1 1/2 cups frozen mixed veggies

1 cup Panko bread crumbs

1/2 cup butter, melted
Directions
Preheat oven to 350°F and lightly grease a 9×13-inch baking dish with nonstick spray. Set aside.
In a mixing bowl, stir together chicken, condensed soup, mayonnaise, milk, onion, cheese, and frozen veggies. Gently fold in egg noodles and spread mixture into baking dish.
Sprinkle Panko bread crumbs evenly over the top, then drizzle with melted butter. Bake until golden brown and bubbly, about 30-35 minutes. Let sit 5 minutes before serving. Enjoy!