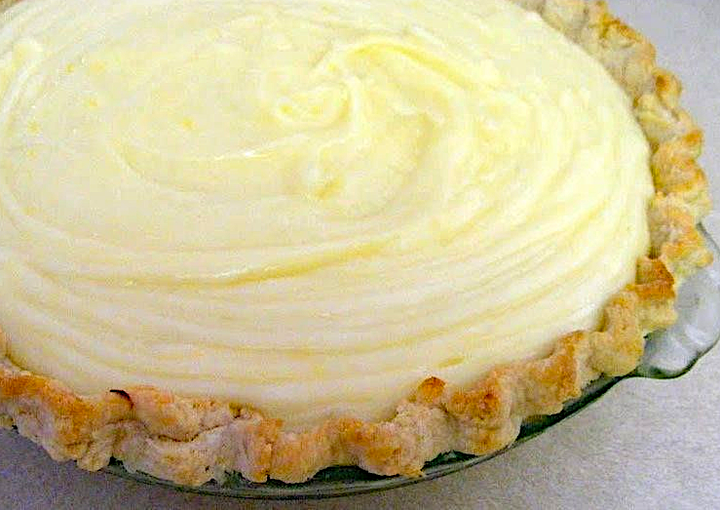 Embark on a journey to a world of creamy indulgence and zesty freshness with a dessert that's as light as it is luscious — Cream Cheese Lemonade Pie. This confection is a testament to the art of crafting a dessert that dances between the realms of sweet and tangy, offering a symphony of flavors that awaken the palate. With its velvety cream cheese filling and a burst of citrusy lemonade, this pie encapsulates the essence of summer in each heavenly bite. As we explore the world of Cream Cheese Lemonade Pie, we'll uncover the techniques that ensure the perfect balance of creaminess and tartness, the artistry behind its silky texture, and the sheer joy it brings to those who appreciate a dessert that's both refreshing and delectable. Join us on a journey through flavor and elegance, where each slice is an invitation to savor the beauty of a dessert that's both dreamy and unforgettable.
Cream Cheese Lemonade Pie
Ingredients
1 – 5 oz can Evaporated milk

1 – 3.4 oz box of instant lemon pudding mix

2 – 8 oz cream cheese, softened

¾ C frozen lemonade concentrate

Crust ingredients:

2 ⅔ C Graham cracker crumbs

⅓ C sugar

⅔ C unsalted sweet cream butter, melted
Directions
Preheat oven to 350 degrees
Combined all crust ingredients into a large bowl and mix until wet sand like mixture
Press into a 9in glass pie dish
Bake in the oven for 12 minutes and allow to cool onto the counter
Using a medium bowl, whisk together the evaporated milk and pudding mix until combined and thick for about 2 minutes
Using a standing mixer, beat the cream cheese until smooth and fluffy
Gradually beat in the lemonade concentrate until combined
Beat in the pudding mixture until combined
Pour the mixture into the crust and place into the fridge for 4-6 hours or until firm
Top with whipped cream and lemon slices before serving.