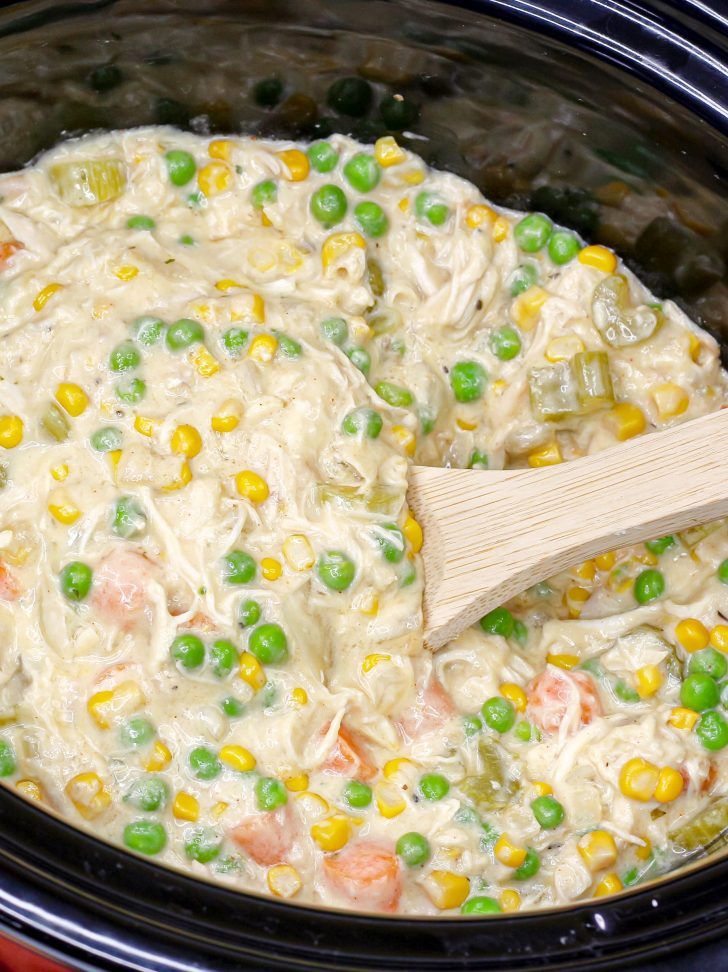 "Experience the magic of a classic comfort dish with a convenient twist in our Crock Pot Chicken Pot Pie. This heartwarming creation brings together the traditional flavors of chicken pot pie and the ease of slow cooking, resulting in a meal that's both cozy and incredibly convenient. Imagine tender chunks of chicken, a medley of vibrant vegetables, and a creamy sauce, all simmering together in the crock pot until they become a harmonious symphony of flavors. With every spoonful, you'll experience the delightful blend of savory chicken, the earthiness of vegetables, and the creamy comfort of the filling, capturing the essence of comforting family dinners and the joy of savoring a dish that encapsulates the warmth of home. Whether enjoyed as a comforting dinner option, a way to embrace the beauty of slow-cooked goodness, or a celebration of the art of crafting traditional flavors in a modern way, our Crock Pot Chicken Pot Pie promises a culinary journey that captures the heart of comfort and the pleasures of savoring a timeless dish with ease."
Crock Pot Chicken Pot Pie
Ingredients
2 cups shredded rotisserie chicken

1 cup sliced celery

3 cups sliced carrots

1 onion, diced

1 tbsp. garlic, minced

1/2 tsp salt

1/4 tsp pepper

2 10.5 ounce cans cream of chicken soup

1 10.5 ounce can of cream of onion soup

1 1/2 cups frozen peas

8 biscuits
Directions
Place all of the veggies in a large crockpot
Stir to combine.
Sprinkle with salt and pepper.
Cover the veggies with the soup.
Stir to combine.
Cover and cook on low for 3 hours.
Add frozen peas, shredded chicken and cook 1 hour longer or till heated through.
Serve with freshly baked biscuits.
Enjoy!