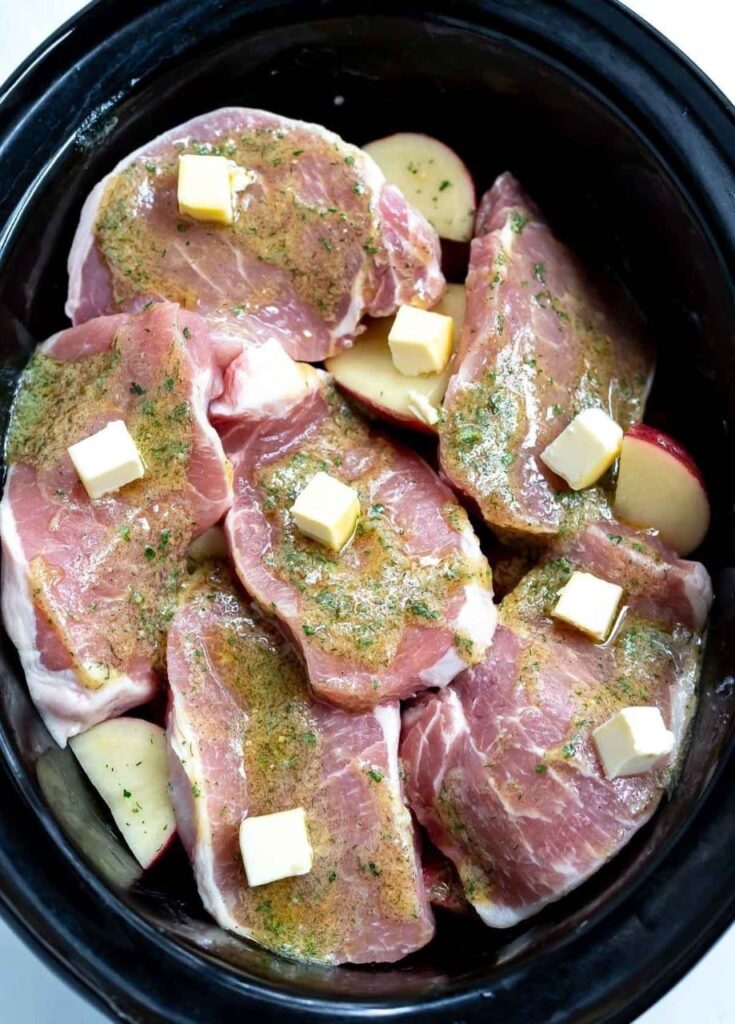 Step into a world where savory aromas fill the air and comfort is served on a plate with a dish that marries the timeless appeal of pork chops and the hearty satisfaction of potatoes — introducing Crockpot Ranch Pork Chops and Potatoes. This culinary creation is a celebration of convenience and flavor, allowing you to savor a complete meal that practically cooks itself while you go about your day. With tender pork chops infused with the flavors of ranch seasoning and a bed of perfectly cooked potatoes, this dish offers a symphony of tastes and textures that's as heartwarming as it is indulgent. As we delve into the world of Crockpot Ranch Pork Chops and Potatoes, we'll uncover the techniques that ensure the perfect melding of flavors, the art of slow cooking that infuses each bite with comfort, and the sheer joy it brings to those who appreciate the beauty of a well-prepared meal with minimal effort. Join us on a journey through flavor and convenience, where each bite is a moment of culinary satisfaction.
Crockpot Ranch Pork Chops and Potatoes
Ingredients
3 Lbs Red Potatoes – quartered

6 (3/4 inch) Boneless Pork Chops (or bone-in if available)

1/2 Cup Olive Oil

2 Tablespoons Dry Ranch Seasoning

2 teaspoons Apple Cider Vinegar

2 Tablespoons Butter – cubed
Directions
Sear pork chops in oiled skillet over medium/high heat. (optional)
Mix oil, ranch and apple cider vinegar.
Place potatoes and pork chops into slow cooker. Pour ranch mixture over the top and toss to coat potatoes and chops evenly.
Top with butter cubes.
Cooking on high heat for approximately 3 hours. On low, 5-6 hours. Salt/Pepper to taste.