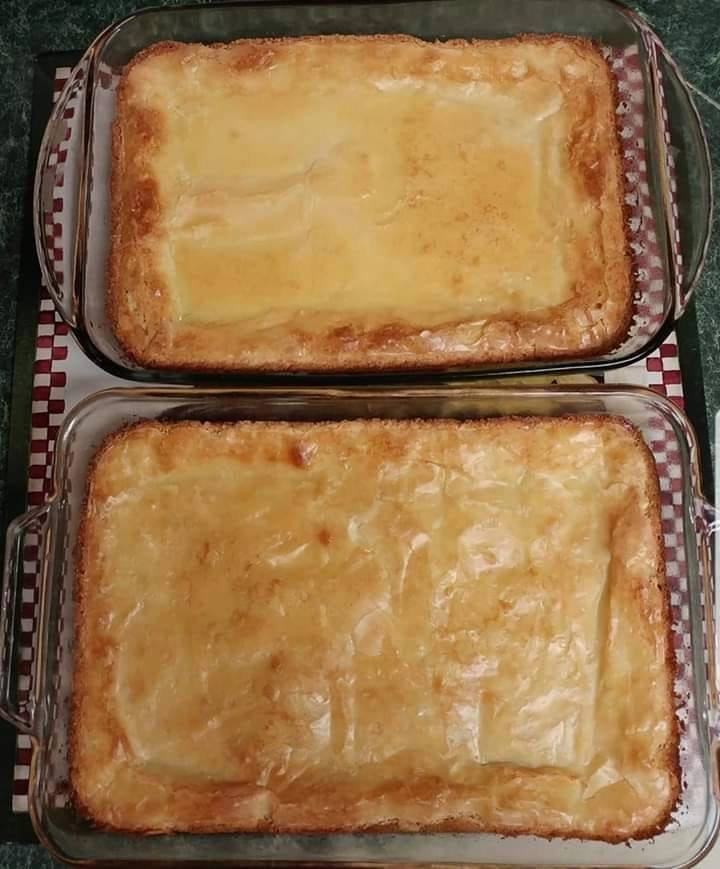 Prepare to indulge in a dessert that's a symphony of sweetness, a celebration of texture, and an invitation to pure indulgence — Ooey Gooey Bars. With a name that's as tantalizing as the treat itself, these bars offer a sensory experience that's both delightful and irresistible. A decadent fusion of rich flavors and soft, gooey layers, these bars are a testament to the art of creating a dessert that captures the essence of comfort in every bite. As we journey into the world of Ooey Gooey Bars, we'll uncover the crafting techniques that ensure the perfect balance of gooeyness and texture, the alchemy of ingredients that make each layer a revelation of taste, and the sheer joy it brings to those who seek a dessert that's as delightful as it is unforgettable. Join us on this exploration of flavor and indulgence, where every square is a moment of pure delight.
Ooey Gooey Bars
Ingredients
1 box yellow cake mix, dry (not prepared)

8 Tablespoons butter (melted)

1 egg

Gooey Layer:

8 oz. cream cheese (softened)

2 eggs (beaten)

16 oz. powdered sugar
Directions
Preheat oven to 350 degrees F.
In a medium bowl, combine cake mix, melted butter and egg. Mix until smooth and well combined.
Pat and press dough evenly over the bottom of a greased 9×13 baking pan. Set aside.
In a separate large bowl, beat and cream the cream cheese. Add the eggs and beat until smooth for a minute or two. Add powdered sugar and continue to beat until well combined.
Pour over crust and bake at 350 degrees F for about 25-30 minutes or until done. Do not over bake.
When done, remove from oven and let cool completely before cutting into bars.