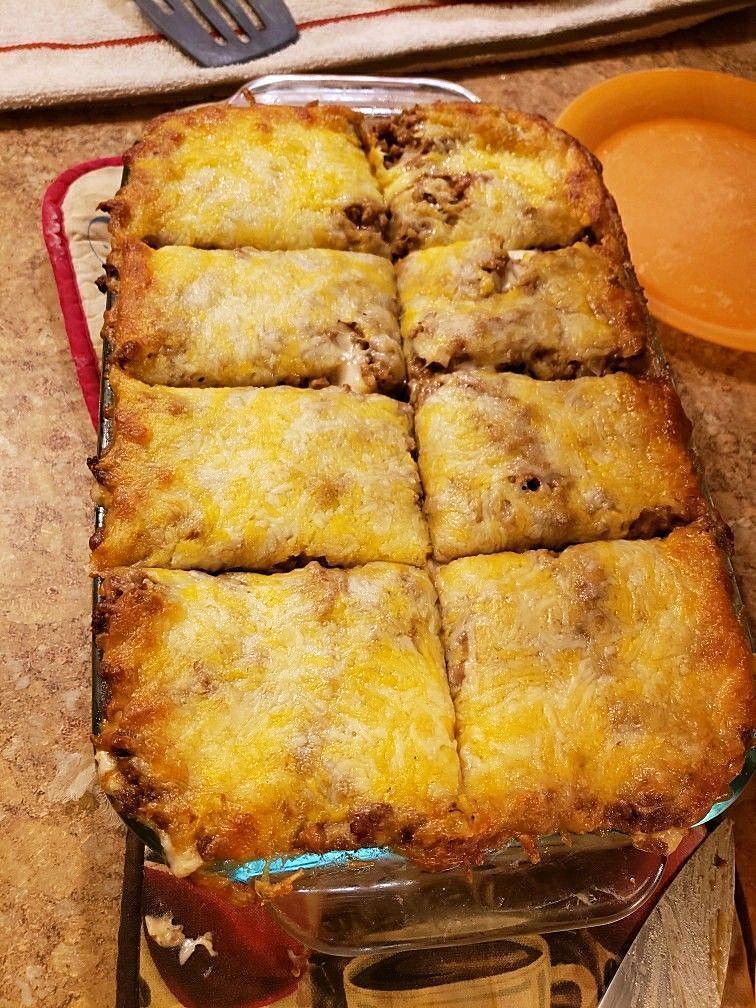 Experience the taste of Mexican comfort food at its finest with our Easy Burrito Casserole. This dish brings together the rich flavors of a classic burrito, but with a convenient twist that's designed to simplify your meal preparation without compromising on taste. Imagine layers of seasoned ground beef, velvety refried beans, gooey melted cheese, and zesty salsa, all nestled between soft tortillas. Each forkful offers a symphony of textures and tastes that pay homage to the beloved burrito, while the casserole format adds a touch of convenience that's perfect for busy days. Our Easy Burrito Casserole isn't just a meal; it's a solution for those seeking the comforting essence of Mexican cuisine without the fuss. Whether served as a quick weeknight dinner or presented as a crowd-pleasing dish at gatherings, this casserole invites you to savor the familiar flavors of a burrito with a delightful twist. Join us in relishing the magic of convenience and tradition that combine in every satisfying bite of our Easy Burrito Casserole.
Easy Burrito Casserole
Ingredients
1 ½ lb. Ground beef

1 Pack taco seasoning mix

1 Can mild enchilada sauce

1 Can refried beans

1 Can corn drained

8 Large flour tortillas cut in half

2 C. Taco blend cheese

1 Small can of green chilis

Green onions for garnish
Directions
Preheat the oven to 350 degrees
Cook the ground beef in a large skillet over medium high heat until completely browned.
Add the taco seasoning to the meat, stir to combine and saute for another 2-3 minutes.
Stir in the corn, enchilada sauce, refried beans and chilis until well blended. Simmer for 5 minutes.
Place a layer made of 4 of the flour tortillas that have been cut in half in the bottom of a well greased 9×13 baking dish.
Top the tortillas with half of the meat mixture and then half of the shredded cheese.
Add another layer with the remaining tortillas, top them with the second half of the meat mixture and the remaining cheese on top. Bake for 20 minutes.
Garnish with fresh chopped green onions for garnish if desired.