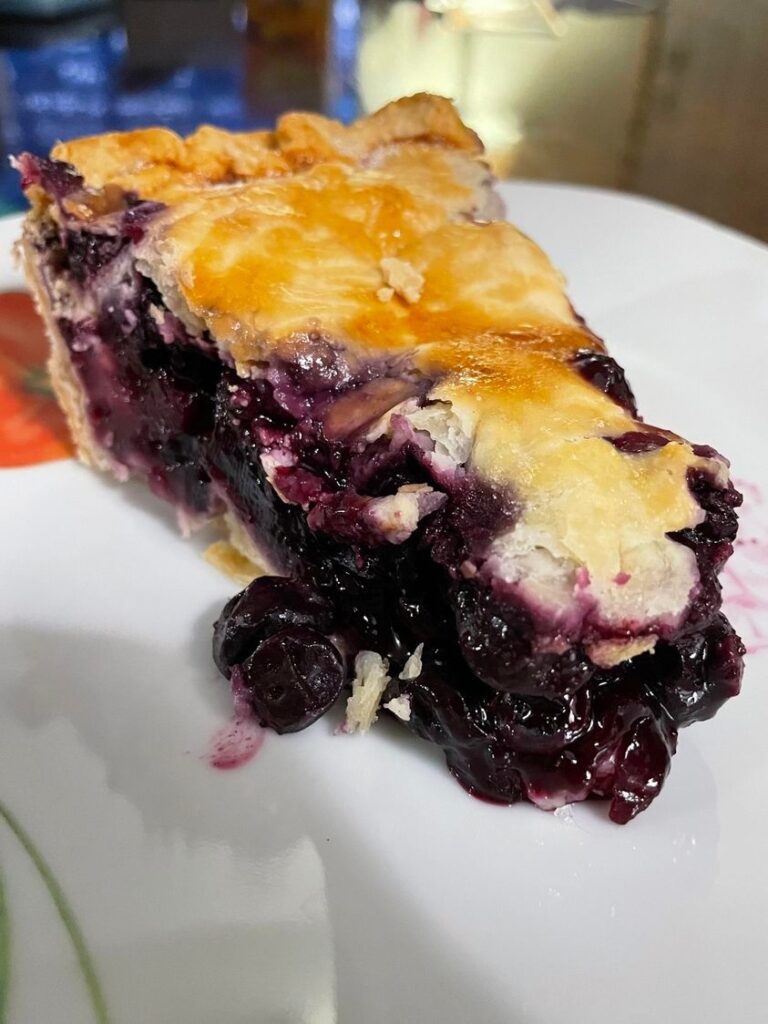 "Transport yourself to a rustic kitchen with the irresistible aroma of our Iron Skillet Blackberry Cobbler. This delightful creation celebrates the charm of old-fashioned baking, combining plump, juicy blackberries with a buttery, golden crust that's both nostalgic and indulgent. Imagine a luscious layer of sweet blackberries, bursting with natural flavors, nestled beneath a tender and flaky cobbler topping. Baked to perfection in a cast iron skillet, each bite offers a symphony of textures and tastes that capture the essence of homey comforts and the pleasures of seasonal fruits. With every spoonful, you'll experience the harmonious blend of tangy fruit and the buttery richness of the crust, creating a delightful dance of flavors that warms your soul. Whether enjoyed as a delightful dessert for gatherings, a way to infuse your table with the beauty of tradition, or a celebration of the art of cast iron cooking, our Iron Skillet Blackberry Cobbler promises a culinary journey that captures the heart of sweet nostalgia and the joy of savoring life's simplest and most delicious moments."
Iron Skillet Blackberry Cobbler
Ingredients
6 tbsp Sweet Cream Butter, Chilled and Cut Into Pieces

1 cup Self-Rising Flour

¼ tsp Salt

¼ tsp Cinnamon

1 cup +2 tbsp White Sugar

1 cup Whole Milk

1 tsp Pure Vanilla Extract

2 cup Fresh Blackberries
Directions
Preheat oven to 375 degrees.
Prep a 9 inch cast iron skillet with non-stick baking spray. Add the pieces of chilled butter to the skillet.
Put the skillet in the oven until the butter melts.
Add the flour, salt, cinnamon, sugar, milk and vanilla in a medium bowl. Stir to mix.
Remove the skillet from the oven (if the butter has melted.) Add the batter to the skillet.
Sprinkle the blackberries on top of the crust.
Bake at 375 degrees for 30 minutes. (Crust should be golden brown.) Serve warm.
Garnish with a scoop of vanilla ice cream.