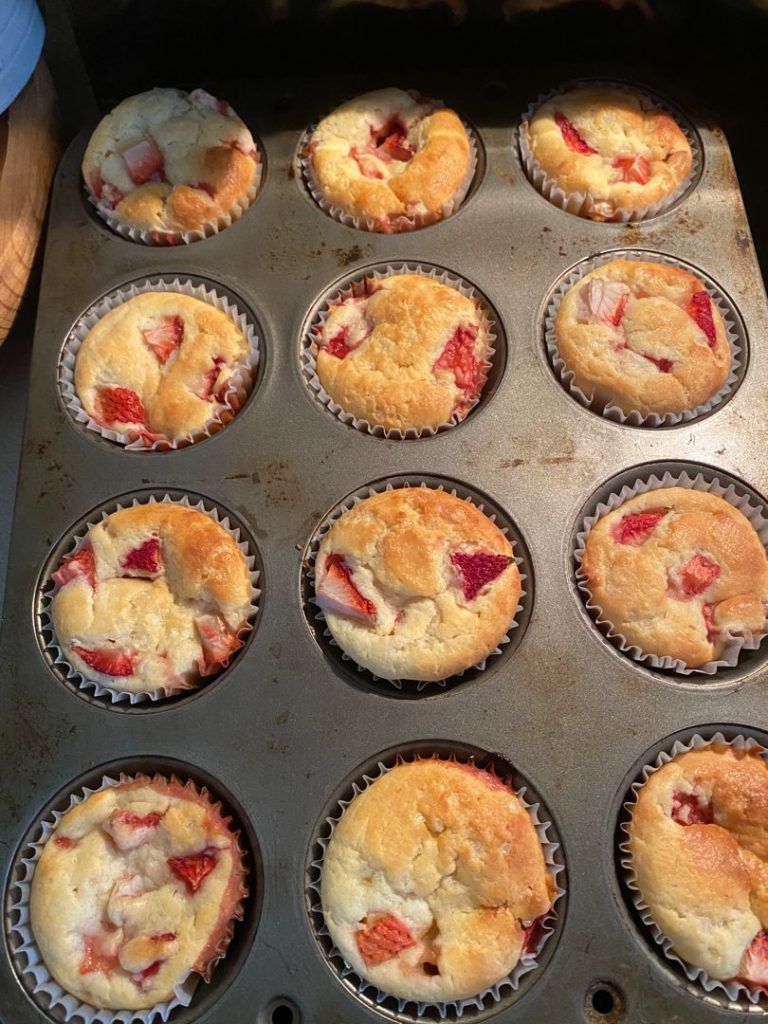 "Embark on a journey of vibrant flavors and sunny indulgence with our Meyer Lemon Strawberry Muffins. This delightful creation merges the zesty essence of Meyer lemons with the natural sweetness of ripe strawberries, resulting in a muffin that's both refreshing and irresistibly delicious. Imagine tender muffins, delicately flavored with Meyer lemon zest and juice, dotted with bursts of juicy strawberries that lend a delightful pop of color and taste. With each bite, you'll experience the harmonious blend of tangy citrus and the bright sweetness of strawberries, capturing the essence of springtime freshness and the joy of savoring seasonal ingredients. Whether enjoyed as a delightful breakfast treat, a way to embrace the beauty of baking with vibrant fruits, or a celebration of the art of combining flavors in unexpected ways, our Meyer Lemon Strawberry Muffins promise a culinary journey that captures the heart of sunshine and the pleasures of indulging in a symphony of deliciousness in every heavenly bite."
Meyer Lemon Strawberry Muffins
Ingredients
2 ½ cups all-purpose flour

3/4 cup granulated white sugar

2 teaspoons baking powder

1/4 teaspoon baking soda

1/4 teaspoon salt

Zest, 1 tablespoon from 2 Meyer Lemons

Juice, 3 tablespoons from 2 Meyer Lemons

1 large egg, lightly beaten

3/4 cup buttermilk

2/3 cup canola oil

1 teaspoon pure vanilla extract

1 1/2 to 2 cups chopped, fresh strawberries
Directions
Preheat oven to 375 degrees F. Line muffin cups with muffin liners.
In a medium bowl whisk together the egg, buttermilk, oil, Meyer Lemon juice, zest and vanilla extract.
In large bowl whisk together the flour, sugar, baking powder, baking soda, and salt. Gently fold in the strawberries. Make a well in the center of the dry ingredients and pour in the buttermilk mixture. Stir until just incorporated. (Do not over-mix)
Divide batter equally among prepared muffin cups. Bake until golden and toothpick inserted into center of muffin comes out clean, 18 to 20 minutes. Transfer to a wire rack and let cool for about 5 minutes before removing from pan.
Notes
Source: adapted from My Baking Addiction, originally adapted from Joy of Baking