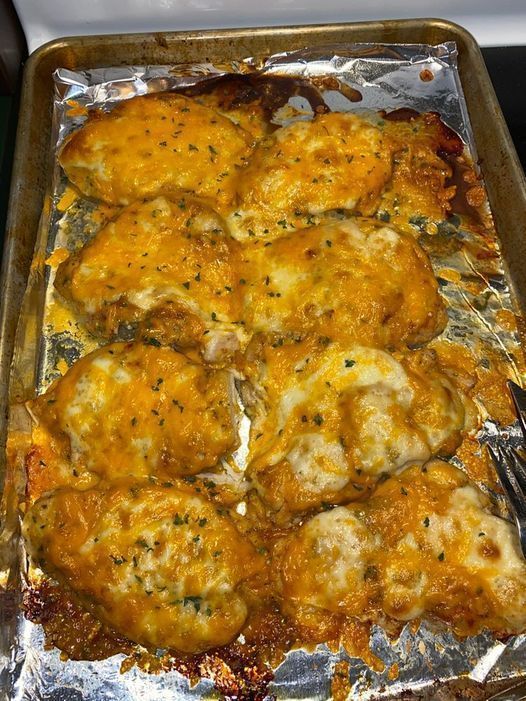 "Embark on a culinary journey to the heart of Outback Steakhouse's menu with our rendition of the famous Alice Springs Chicken. This mouthwatering creation pays homage to the beloved dish known for its irresistible combination of flavors and textures. Imagine tender grilled chicken breasts, perfectly seasoned and smothered with a blend of sautéed mushrooms, crispy bacon, and melted cheese. The dish is then drizzled with a luscious honey mustard sauce that adds a touch of sweetness and tang. With every forkful, you'll experience the harmonious blend of savory and sweet, capturing the essence of hearty comfort food and the joy of savoring a well-balanced and satisfying meal. Whether enjoyed as a way to recreate the restaurant experience at home, a celebration of the art of achieving perfect flavor harmony, or a tribute to the culinary inspirations that capture our taste buds, our Outback Steakhouse Alice Springs Chicken promises a culinary journey that captures the heart of indulgence and the pleasures of savoring a beloved classic."
Outback Steakhouse Alice Springs Chicken
Ingredients
3 large boneless skinless chicken breasts

6 slices of thick-cut bacon

2 C. Shredded cheddar cheese

Salt and pepper to taste

⅓ C. Chopped green onions for garnish
Directions
Preheat the oven to 350 degrees.
Slice each chicken breast in half lengthwise.
Season each side of the chicken with salt and pepper to taste, and bake for 25 minutes.
While the chicken is cooking, partially cook the bacon until the fat is all rendered from it, but it is not crispy yet.
Remove the chicken from the oven, cut each piece of bacon in half and place the strips of bacon on top of each piece of chicken.
Return the chicken to the oven and cook for an additional 10 minutes.
Remove the chicken again, top with the shredded cheese and bake another 5 minutes.
Top with green onions for garnish before serving.