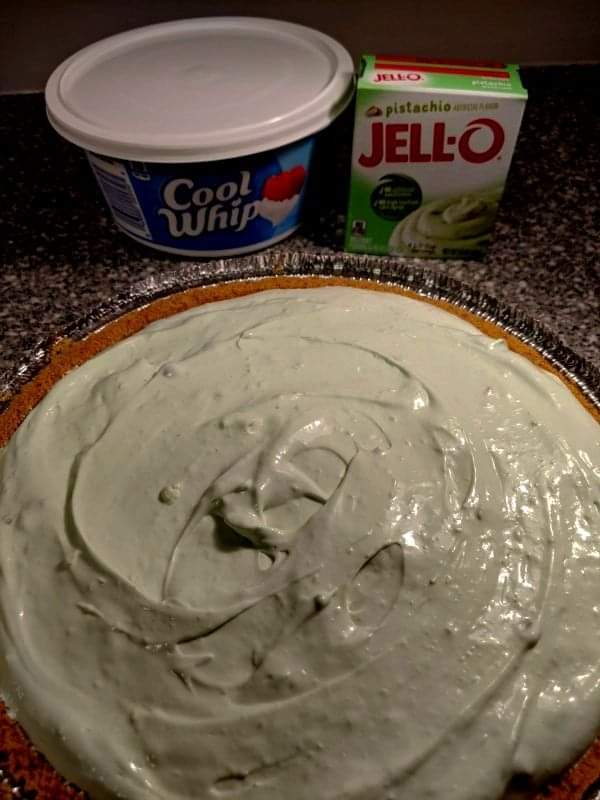 "Indulge in a nutty and delightful culinary experience with our Pistachio Pie. This unique creation takes the delicate essence of pistachios and transforms them into a decadent dessert that's both luxurious and comforting. Imagine a velvety pistachio filling, rich with the natural flavors and vibrant green hues of this beloved nut, nestled within a flaky and buttery pie crust. Topped with a delicate garnish of crushed pistachios, each bite offers a symphony of textures and tastes that's as satisfying as it is exquisite. With every forkful, you'll savor the harmonious blend of nuttiness and sweetness that defines this dessert, capturing the essence of indulgence and the joy of savoring flavors that are truly one-of-a-kind. Whether enjoyed as a show-stopping finale to special occasions, a delightful surprise for your taste buds, or a way to infuse your dessert repertoire with a touch of gourmet flair, our Pistachio Pie promises a culinary journey that captures the art of creating memorable moments through the pleasures of taste."
Pistachio Pie
Ingredients
8 ounces Cream Cheese, softened to room temperature.

1 small box instant Pistachio Pudding

1 20 ounce can of crushed pineapple with the juice, Do Not Drain

1 cup miniature marshmallow, I used white, but colored can be used also

1 small, 8 ounce tub of Cool Whip whipped topping.

1 pie crust, I used a Nilla Wafer crust.
Directions
FIRST STEP:
In a medium bowl, combine the softened cream cheese and the pistachio pudding mix until it is light and fluffy
Add in the can of crushed pineapple with the juice and beat again
SECOND STEP:
Fold in the miniature marshmallows
Gently fold in the Cool Whip whipped topping
THIRD STEP:
Spoon the entire mix into a prepared pie crust of your choice
FOURTH STEP:
Refrigerate for at least two hours before serving.
Can be topped with optional topping
Enjoy!