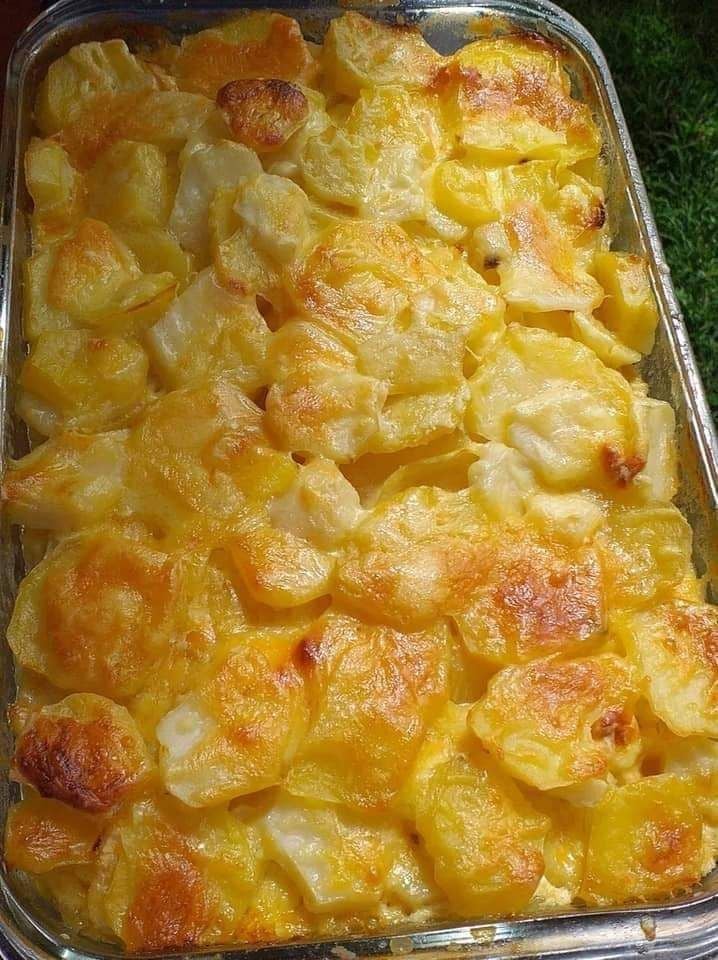 Experience a classic comfort dish that's as timeless as it is tantalizing – Scalloped Potatoes. With each creamy, layered slice, you'll find yourself immersed in a world of velvety textures and indulgent flavors. These potatoes, thinly sliced and nestled in a velvety embrace of rich cream and melted cheese, create a harmonious symphony of taste and comfort. Baked to golden perfection, each forkful is a journey through layers of culinary craftsmanship, where the simplicity of ingredients transforms into a dish that's nothing short of extraordinary. Whether enjoyed as a side or the star of the show, Scalloped Potatoes are a celebration of culinary tradition that invites you to relish in the art of simplicity, richness, and the heartwarming embrace of a well-crafted comfort dish.
Scalloped Potatoes
Ingredients
4cups thinly sliced potatoes

3tablespoons butter

3tablespoons flour

1 1⁄2cups milk

1teaspoon salt

1dash cayenne pepper

1cup grated sharp cheddar cheese

1⁄2cup grated cheese, to sprinkle on top
Directions
In a small sauce pan, melt butter and blend in flour.
Let sit for a minute.
Add all of cold milk, stirring with a whisk.
Season with salt and cayenne.
Cook sauce on low until smooth and boiling, stirring occasionally with a whisk.
Reduce heat and stir in cheese.
Place a half of the sliced potatoes in a lightly greased one quart casserole dish.
Pour half of cheese sauce over potatoes.
Repeat with second layer of potatoes and cheese sauce.
Sprinkle the remaining cheese on top.
Top with some paprika for color.
Bake uncovered for about 1 hour at 350°F.