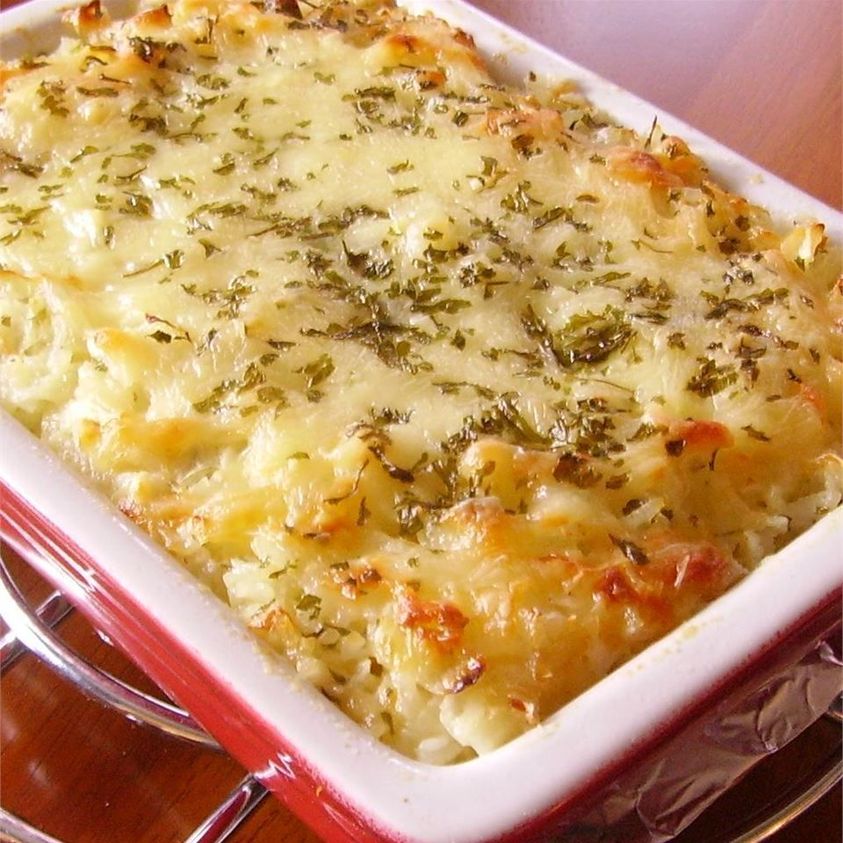 Indulge in a symphony of flavors that dance upon your palate with our delectable Sweet Onion Casserole. This culinary masterpiece is a celebration of wholesome ingredients and timeless comfort, brought together to create a dish that transcends ordinary meals. As you delve into layers of tender sweet onions, rich cheeses, and delicate seasonings, you'll embark on a journey of taste and texture that promises to delight the senses. Whether enjoyed as a side dish that elevates any gathering or savored as a heartwarming main course, our Sweet Onion Casserole is a culinary experience that embodies both nostalgia and innovation. Join us in savoring a dish that turns simple ingredients into an extraordinary feast for the senses.
Sweet Onion Casserole
Ingredients
¾ cup uncooked basmati rice

5 cups water

¼ cup butter

3 pounds sweet onions, coarsely chopped

1 cup half-and-half cream

1 ½ teaspoons salt

2 cups shredded Swiss cheese, divided
Directions
Preheat the oven to 350 degrees F (175 degrees C). Butter a 2-quart baking dish.
Bring water to a boil in a large saucepan, and sprinkle in rice. Stir, reduce heat to low, and simmer rice until it is half-cooked about 5 minutes. Drain rice, and set aside.
Melt butter in a large skillet over medium heat, and cook and stir onions until translucent but not browned, about 8 minutes. Mix cooked onions and butter in the skillet with rice; stir in half-and-half, salt, and 1 3/4 cup of Swiss cheese. Transfer mixture to the prepared baking dish, and sprinkle remaining 1/4 cup Swiss cheese over top.
Bake uncovered in the preheated oven until rice is tender and top is lightly browned, about 1 hour.