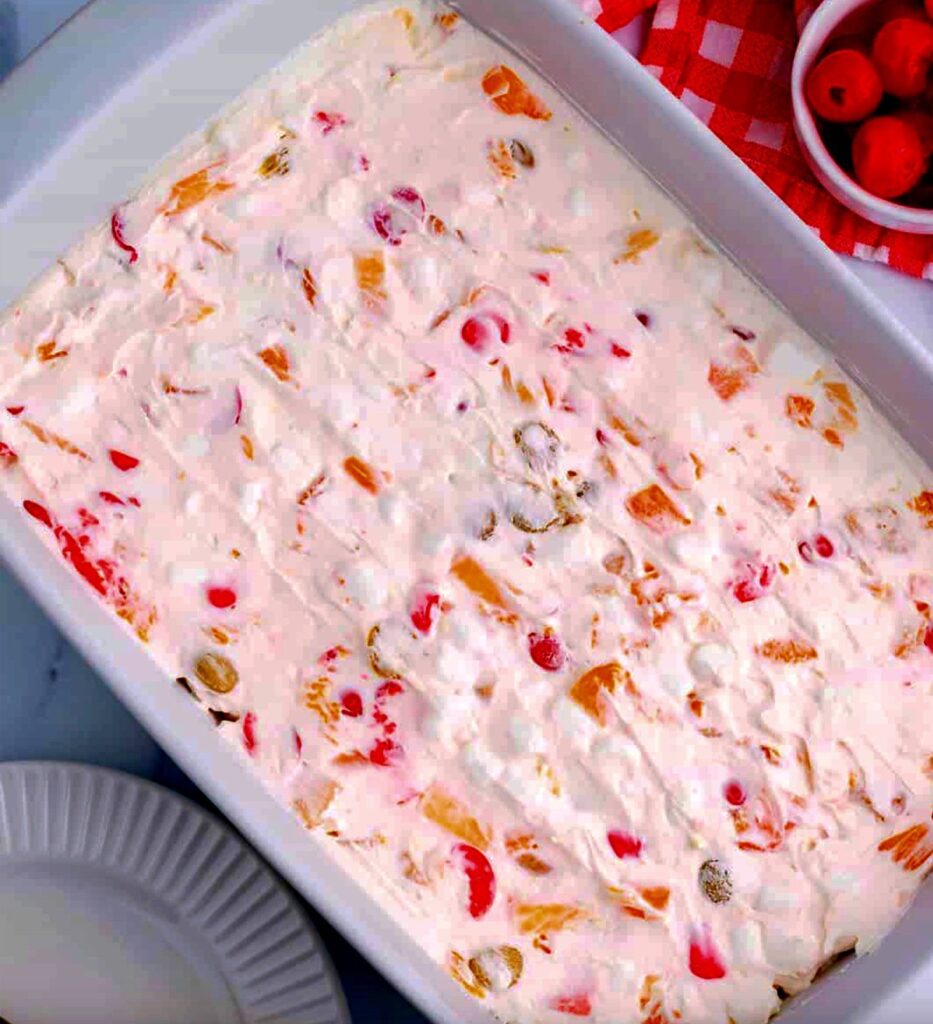 Elevate your taste buds to a refreshing realm of fruity delight with our enchanting Frozen Fruit Salad. Bursting with vibrant colors, luscious flavors, and a chill that soothes the soul, this delightful creation is a tribute to the bounties of nature. Imagine a medley of succulent fruits, carefully selected at their peak, suspended in a frozen embrace that captures their essence and preserves their vitality. Each bite is a harmonious symphony of sweet, tangy, and tropical notes, inviting you to experience the joys of summer's bounty all year round. Whether relished as a cooling dessert or cherished as a wholesome snack, our Frozen Fruit Salad is a culinary journey that promises to transport your taste buds to a paradise of flavor. Join us in savoring this frozen masterpiece that encapsulates the essence of nature's finest offerings.
Frozen Fruit Salad
Ingredients
8 ounces cream cheese, softened

2 cups whipped topping, plus more for serving

1 pint Strawberries, diced

2 large bananas, chopped and diced

20 ounces crushed pineapple, drained
Directions
FIRST STEP:
In a mixing bowl combine the cream cheese and the strawberries
Fold in the crushed pineapple and the chopped or diced bananas and the whipped topping into the cream cheese mixture
SECOND STEP:
Spread evenly in a 9×13 baking pan
THIRD STEP:
Place into the freezer until the dessert hardens
When ready to serve, allow to sit on the counter for 10 minutes. Dip a knife into hot water and slice the frozen dessert
Enjoy!