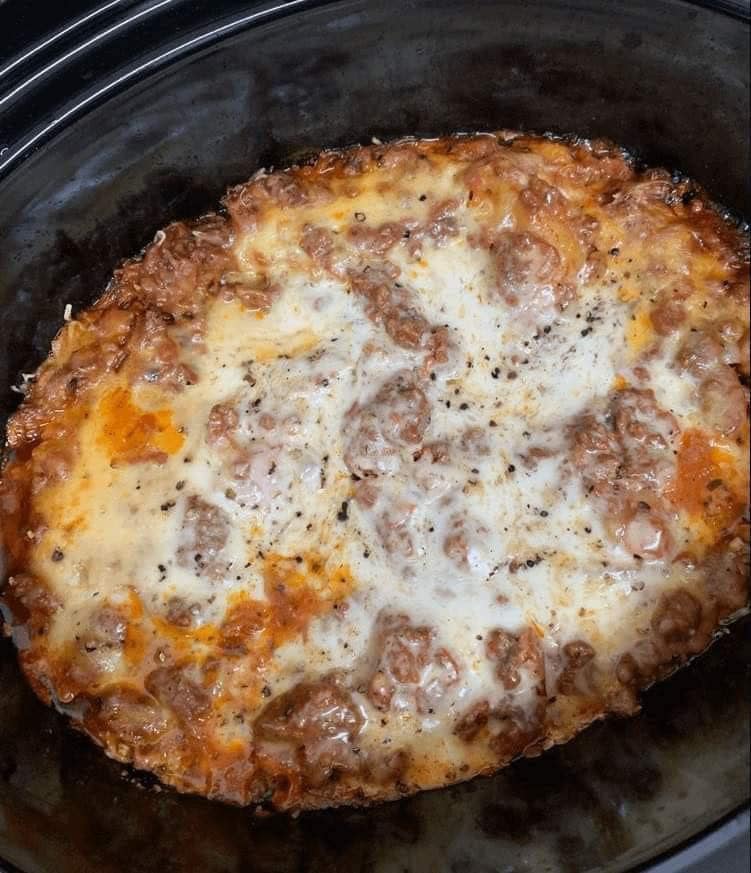 Step into the realm of effortless culinary mastery with our Crockpot Lasagna – a savory symphony of flavors slow-cooked to perfection. Imagine layers of velvety cheese, hearty marinara sauce, and perfectly seasoned ground meat nestled between tender sheets of pasta. This isn't just a dish; it's a testament to the art of convenience without compromise. As your senses are greeted by the aroma that fills the air, you'll be drawn to the anticipation of a meal that effortlessly blends comfort and convenience. Our Crockpot Lasagna transforms the classic Italian favorite into a hands-off masterpiece, inviting you to relish every bite of its rich textures and harmonious taste. Whether you're seeking a weeknight indulgence or a hassle-free feast for gatherings, this dish promises to redefine your perception of lasagna and slow-cooked excellence. Join us in savoring the warmth and satisfaction of a meal that embodies the essence of culinary ingenuity.
Crockpot Lasagna
Ingredients
1 pound of ground beef

Lasagna noodles

1 jar of spaghetti sauce

1 1/2 cups cottage cheese

1 1/2 cups grated mozzarella cheese

2 tablespoons grated parmesan cheese
Directions
Brown ground beef and drain.
Pour 1 cup of spaghetti sauce into the bottom of a 4-quart slow cooker.
Toss remaining sauce with beef.
Place 2 uncooked lasagnas on top of the sauce in the slow cooker.
Spread 1/3 of the meat mixture over the noodles.
Spread 3/4 cup of cottage cheese over the meat.
Sprinkle 1/2 cup mozzarella cheese over the cottage cheese.
Add another layer of uncooked noodles, 1/3 of the meat mixture, remaining cottage cheese and 1/2 cup mozzarella cheese.
Add another layer of uncooked noodles, the meat mixture and the mozzarella cheese.
Sprinkle with Parmesan cheese.
Cook over low heat for 4 hours.
If the cooking time is longer, the cheese is a little better cooked.