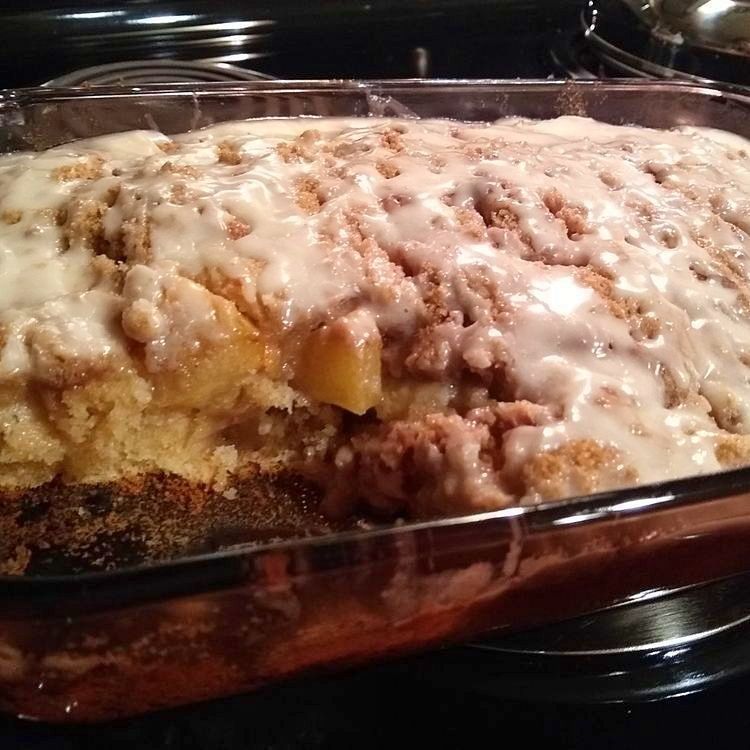 "Discover the magic of simplicity and taste with our 3-Ingredient Apple Cake. This delightful creation takes the essence of fresh apples and transforms them into a dessert masterpiece that's as easy to make as it is delicious to enjoy. Imagine tender chunks of apples enveloped in a sweet, comforting batter that bakes to perfection. With just three simple ingredients, this cake offers a celebration of natural flavors that's both wholesome and indulgent. Whether served as an impromptu dessert for unexpected guests, a treat that showcases the beauty of minimalism, or a charming addition to your recipe repertoire, our 3-Ingredient Apple Cake promises a slice of sweetness that proves that sometimes, the simplest things are the most delightful."
3 INGREDIENT APPLE CAKE
Ingredients
1 Box of Spice cake mix

1 Can of apple pie filling

2 eggs
Directions
Preheat oven to 350. Spray an 9 x 13 casserole dish with baking/cooking spray.
Put the eggs in a bowl and whip them. Add the spice cake mix and the apple pie filling to the bowl.
Gently mix to incorporate all the ingredients
Empty dough into your casserole dish.
Baking time is approximately 30 minutes. Check if done by poking with a toothpick or skewer.