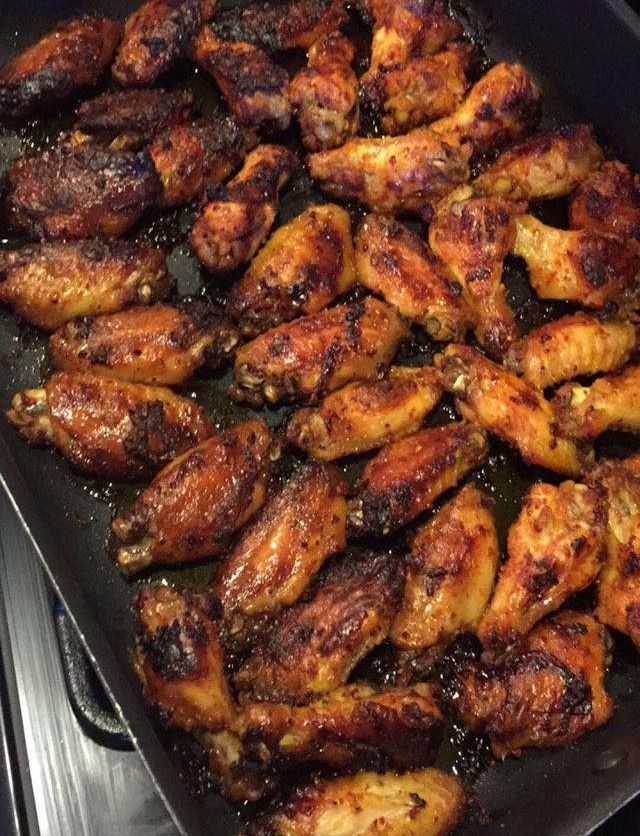 "Embark on a flavor-packed journey with our 3-Ingredient Crockpot BBQ Chicken Wings. This delightful creation takes the art of cooking to new heights of simplicity and taste, delivering tender chicken wings infused with the smoky sweetness of barbecue sauce. Imagine juicy wings, coated in a luscious blend of tangy BBQ sauce and cooked to perfection in the slow cooker, allowing the flavors to meld and intensify over time. With each bite, you'll experience the irresistible combination of succulent meat and the bold, finger-licking goodness of barbecue. Whether enjoyed as a game day favorite, a fuss-free option for parties, or a way to satisfy your cravings with minimal effort, our Crockpot BBQ Chicken Wings promise a culinary adventure that proves that deliciousness doesn't always require a complex recipe."
3 Ingredient Crockpot BBQ Chicken Wings
Ingredients
12–16 chicken wings do not thaw

1 can Coke

1 Cup BBQ Sauce we use Sweet Baby Ray's
Directions
Turn Crockpot on low.
Pour the can of Coke into the crockpot.
Place all of the chicken wings into the Coke.
Cook on low for 3-4 hours.
Remove wings from Crockpot onto a baking pan covered with foil.
Brush wings generously with BBQ sauce
Bake at 350° for 10-12 minutes, just until the BBQ is heated. Then turn on the broiler to get a little char on the skin of your wings. Don't walk away, char happens quickly.
Serve and enjoy!