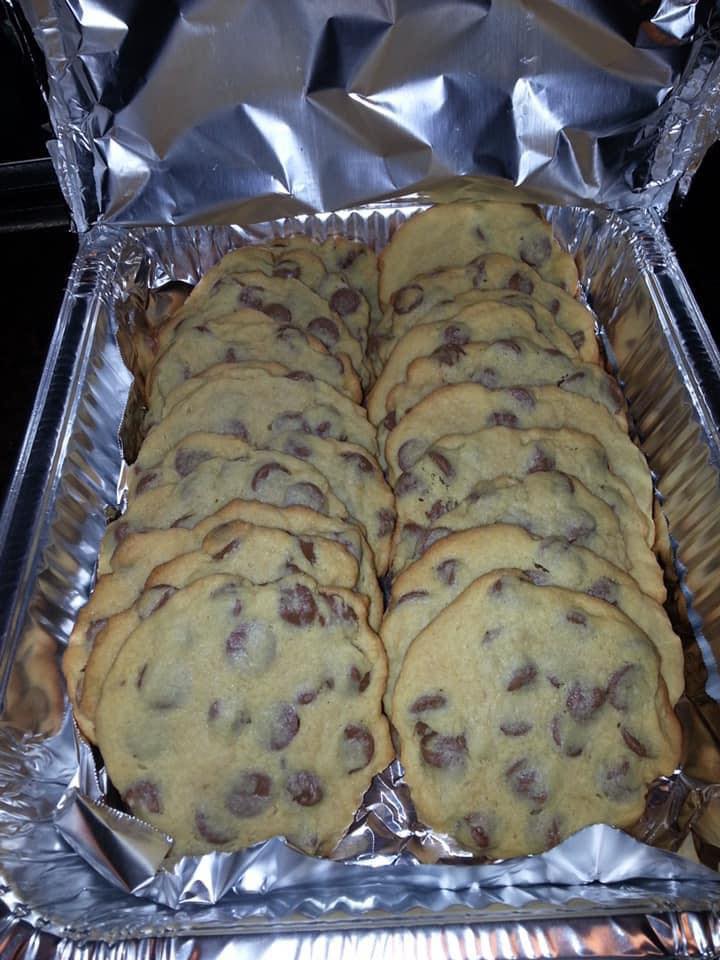 In the world of baked confections, there's a creation that stands as the epitome of comfort, simplicity, and sheer indulgence — the Best Chocolate Chip Cookies. These treats hold the power to transport us back to childhood kitchens and warm memories, where the aroma of freshly baked cookies filled the air. With a delicate balance of chewiness and crispness, each bite unveils a symphony of textures and flavors, from the buttery dough to the decadent pockets of rich, gooey chocolate. Universally adored and ever-reliable, these cookies have earned their place as a beloved classic, a source of happiness, and a symbol of the joy that can be found in life's simplest pleasures. Join us as we embark on a journey through the world of the Best Chocolate Chip Cookies — exploring their history, unraveling the techniques behind their creation, and discovering the heartwarming moments they bring to every shared table and every grateful palate.
Best Chocolate Chip Cookies
Ingredients
1 cup butter, softened

1 cup white sugar

1 cup packed brown sugar

2 eggs

2 teaspoons vanilla extract

3 cups all-purpose flour

1 teaspoon baking soda

2 teaspoons hot water

1/2 teaspoon salt

2 cups semisweet chocolate chips

1 cup chopped walnuts
Directions
Preheat oven to 350 degrees F (175 degrees C).
Cream together the butter, white sugar, and brown sugar until smooth. Beat in the eggs one at a time, then stir in the vanilla. Dissolve baking soda in hot water. Add to batter along with salt. Stir in flour, chocolate chips, and nuts. Drop by large spoonfuls onto ungreased pans.
Bake for about 10 minutes in the preheated oven, or until edges are nicely browned.