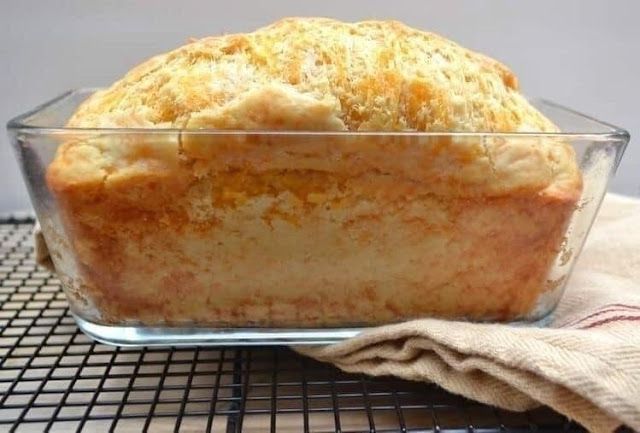 Introducing a culinary marvel that marries the comforting essence of freshly baked bread with the irresistible allure of cheddar cheese — Cheddar Cheese Quick Bread. This creation stands as a testament to the art of simplicity and the joy found in combining basic ingredients to create something truly extraordinary. With its golden crust and tender interior, punctuated by the savory tang of melted cheese, this quick bread is a symphony of flavors that speaks to both the gourmand and the home baker. As we embark on a journey to uncover the secrets behind its speedy preparation and delectable taste, we'll delve into the history, versatility, and the sheer delight that Cheddar Cheese Quick Bread brings to kitchens, gatherings, and moments of culinary inspiration.
Cheddar Cheese Quick Bread
Ingredients
1 ¾ cups all-purpose flour

¼ cup white sugar

2 ½ teaspoons baking powder

¾ teaspoon salt

1 cup shredded Cheddar cheese

1 egg, beaten

¾ cup milk

⅓ cup vegetable oil
Directions
Step1: Preheat oven to 400 degrees F (200 degrees C). Lightly grease a 9×5 inch loaf pan.
Step2: In a large bowl, mix together flour, sugar, baking powder, salt and cheese. In another large bowl, beat together egg, milk and oil. Stir the flour/cheese mixture into the egg mixture, stirring until just moistened. Pour batter into prepared pan.
Step3: Bake in preheated oven for 35 minutes, until a toothpick inserted into center of loaf comes out clean.