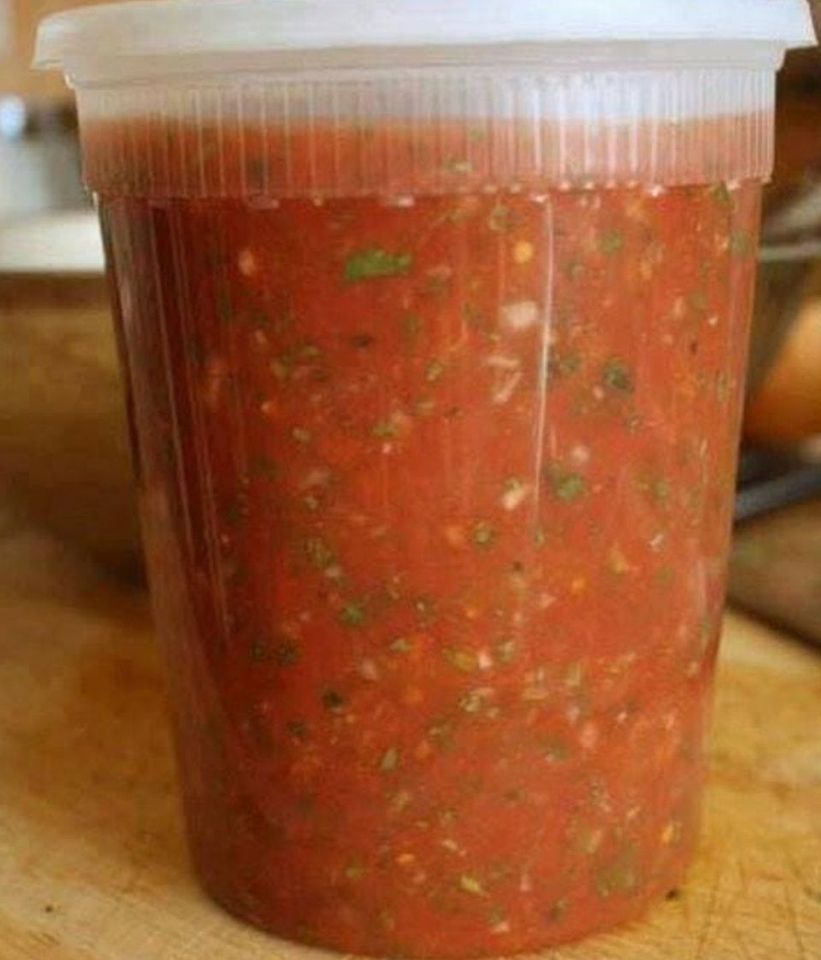 Prepare to elevate your taste buds to new heights with a recipe that embodies the vibrant essence of freshness and flavor — the Best Homemade Salsa Ever. This culinary creation is a symphony of ripe tomatoes, zesty peppers, aromatic herbs, and a hint of tanginess that dances on your palate. With every spoonful, you'll experience the perfect blend of textures and tastes, a harmonious balance that pays homage to the beauty of simple, quality ingredients. As we delve into the world of crafting the Best Homemade Salsa Ever, we'll uncover the art of achieving that ideal balance of heat and zest, the techniques that ensure a burst of vibrant color and taste, and the sheer satisfaction that comes from creating a condiment that elevates your meals to gourmet heights. Join us on a journey through the realm of flavor, where a humble tomato transforms into a culinary masterpiece that's destined to become your go-to salsa recipe.
Best Homemade Salsa Ever
Ingredients
3 Large tomatoes cut into fourths

1 Red Onion peeled and cut into fourths

3 tsp. Minced garlic

¼ C. Chopped cilantro

3 Jalapeno peppers deseeded

3 Tbsp. Lime juice

2 tsp. Cumin

1 tsp. Salt

15 oz. Can crushed tomatoes

1 Small can diced green chilis drained
Directions
Place the tomatoes, red onion, cilantro and jalapeno peppers in a blender or food processor, and pulse until fairly smooth.
Add in the minced garlic, lime juice, cumin, salt, crushed tomatoes and green chilis.
Blend the mixture until it is a consistency you desire, and serve.
Enjoy!