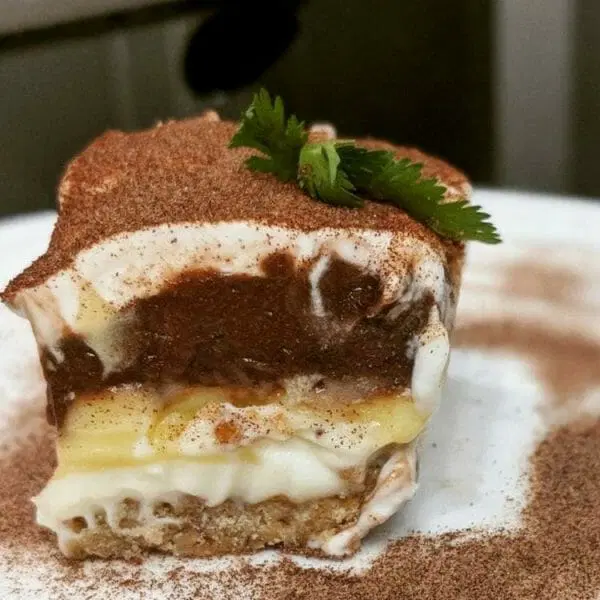 Prepare to embark on a journey to dessert nirvana with a confection that lives up to its audacious name — Better Than Anything Cake. This creation is a symphony of indulgence, layers of flavor, and textures that redefine the art of dessert enjoyment. With moist cake soaked in sweetened condensed milk, velvety caramel, creamy whipped topping, and toffee bits dancing on top, this dessert takes decadence to a whole new level. As we delve into the realm of Better Than Anything Cake, we'll uncover the crafting techniques that ensure a perfect balance of sweetness, the joy of layering flavors, and the sheer delight it brings to those who crave an unforgettable dessert experience. Join us on this exploration of the ultimate treat, where each bite is a journey through layers of pure, irresistible pleasure.
Better Than Anything Cake
Ingredients
1 1/2 cups all-purpose flour

3/4 cup butter melted

1 cup pecans finely chopped

For the first layer

1 (8 oz.) package cream cheese – room temperature

1 cup confectioners' sugar

1 (8-12 oz.) container Cool Whip (divided) – 1 cup for this layer and the rest for the topping.

For the second layer

1 (3.4 oz.) package vanilla instant pudding

1 (3.4 oz.) package chocolate instant pudding

3 cups whole milk (using whole milk creates a sturdier pudding which is needed)

For the top

Remaining Cool Whip

Grated/Shaved chocolate sprinkled over the top
Directions
Crust layer
Preheat oven to 325° F
In a medium bowl, mix flour, butter, and pecans and press into the bottom of a 9×13 baking dish.
Bake for 25 minutes. Remove from oven and cool completely.
First Layer
In a large bowl, mix the cream cheese, confectioners' sugar and 1 cup Cool Whip with a mixer.
Spread the cream cheese mixture over the crust.
Before moving to the next step, the crust and first layer must be well chilled and firmed. Place the baking dish in the freezer for about 20 minutes.
Second Layer
For the second layer, whisk the two puddings and milk in a large bowl. Mix according to package directions.
Remove pan from the freezer and spread the pudding layer over cream cheese layer.
Return to the freezer for another 20 minutes for the layers to firm up again.
Top Layer
Spread the remaining Cool Whip over the top and sprinkle with the grated/shaved chocolate.
If you have the time, let the dessert chill in the refrigerator for at least 2 hours.
Notes
• This dessert does require time to chill in the fridge so make sure to plan ahead and be as prepared as possible.
• This dessert can be prepared up to 2 days in advance. Wrap with plastic wrap and store in the fridge.
• If you have leftovers, wrap tightly with plastic wrap and store in the fridge for up to four days.
• Cool Whip typically is available in 8 oz. or 12 oz. containers. You will need the amount in the 12 oz. container so get enough in the other sizes to accommodate this need.
• Layering the dessert: It is very important to chill each layer before adding the next. It gets a bit messy if you don't!