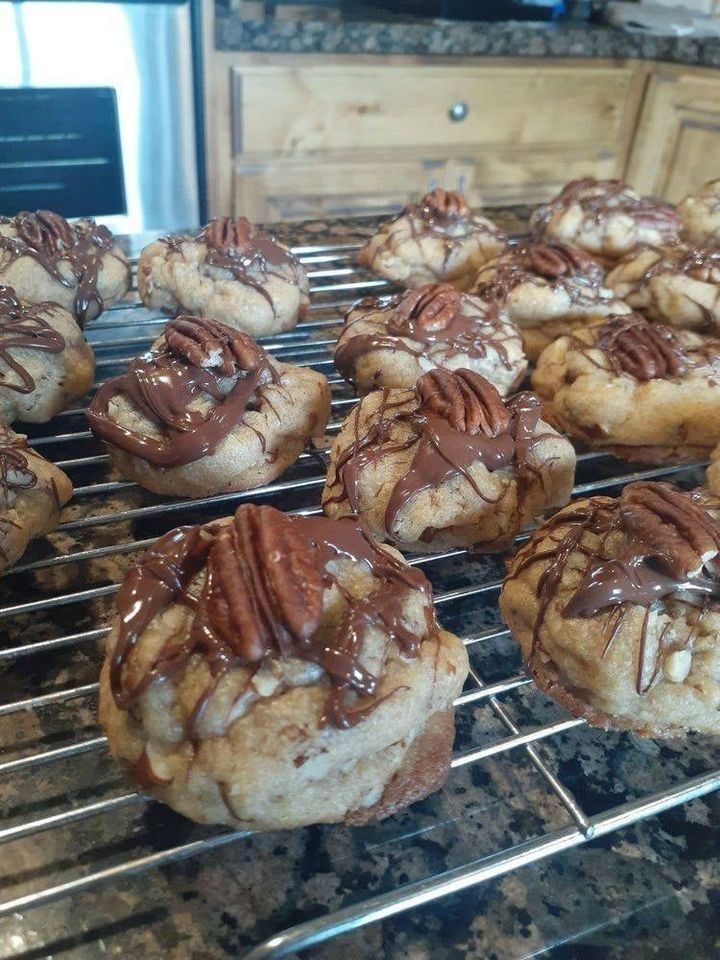 Indulge in a sweet symphony of flavors that's a true testament to the art of baking – our Butter Pecan Cookies. These delightful treats are a celebration of simplicity and sophistication, where the richness of butter and the nutty allure of pecans meld into a harmonious dance of taste and texture. Imagine biting into a tender, buttery cookie that's studded with crunchy pecan pieces, creating a delightful contrast that lingers on your palate. With each heavenly bite, you'll experience a symphony of flavors that evoke the warmth of homemade baking and the joy of savoring timeless classics. The Butter Pecan Cookies aren't just cookies; they're an embodiment of comfort and tradition, inviting you to embrace the simple pleasures of life. Whether savored alongside a cup of tea or shared with loved ones on special occasions, these cookies promise to create moments of pure delight. Join us in relishing the magic of buttery goodness and nutty charm in every delectable bite of our Butter Pecan Cookies.
Butter Pecan Cookies
Ingredients
1 cup chopped pecans

7 tablespoons. unsalted butter

1/3 cup granulated sugar

1 cup brown sugar

2 eggs

1 tablespoon pure vanilla extract

2 cups all-purpose flour

1/2 teaspoon baking soda

a pinch of salt

Pecan halves at the top of each cookie
Directions
Make sure your oven is preheated to 350°C and cover 2 baking sheets with parchment paper.
Nextly, whisk butter, granulated sugar, & brown sugar with an electric mixer To mixture is lighlyt also creamy.
Then add the eggs and vanilla extract and beat again for another 2 minutes. Immediately add flour, baking soda, salt and mix until well combined.
When done, place balls, using a medium spatula, on prepared baking paper and add half a pecan on top of each biscuit. Bake until golden brown, about 10 to 15 minutes.