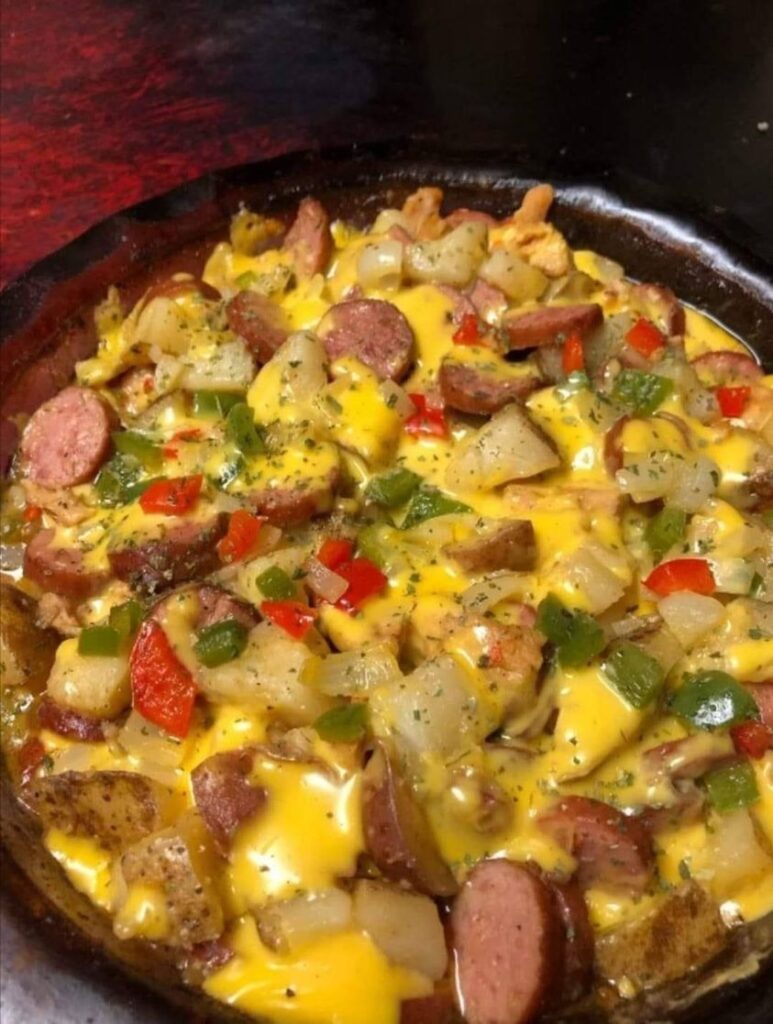 Step into a world of hearty comfort and flavorful satisfaction with a dish that brings together the rich indulgence of cheese, the earthy goodness of potatoes, and the smoky allure of sausage — introducing the Cheese Potato & Smoked Sausage Casserole. This creation is a testament to the art of crafting a meal that's both wholesome and indulgent, a symphony of textures and tastes that warms the heart and satisfies the palate. With tender potatoes, savory smoked sausage, and a generous layer of melted cheese, this casserole captures the essence of home-cooked goodness in every bite. As we explore the world of Cheese Potato & Smoked Sausage Casserole, we'll uncover the techniques that ensure the perfect melding of flavors, the balance of ingredients that make each forkful a delight, and the sheer joy it brings to those who appreciate the beauty of a well-prepared casserole that's both comforting and gourmet. Join us on a journey through flavor and comfort, where each serving is a moment of culinary satisfaction.
Cheese Potato & Smoked Sausage Casserole
Ingredients
3 cups potatoes, peel, boiled, & diced while cool

4 tsps butter

4 tsps of flour

2 cups milk

1/2 teaspoon salt

1/4 teaspoon pepper

Half a kilo of Velveta cheese, cut into cubes

1/2 cup shredded sharp cheddar cheese

1 pound skinless smoked sausage

1/8 teaspoon paprika
Directions
Cut skinless smoked sausage in half, lengthwise, then cut into ½ inch "half moon" pieces. Cook in a cast iron skillet for about 15 minutes, stirring frequently, to brown slightly.
Meanwhile, place the cooked and diced potatoes into a 2-quart saucepan. Adding cooked meat also stir sweetly .
Blend all rest ingredients (specially for shredded cheddar cheese also paprika) in a saucepan on heat until warm, melt, and soft. (Utilize a whisk also stirring constantly).
Pour the white cheese sauce over the potatoes and meat. Sprinkle shredded sharp cheddar cheese on top, then evenly sprinkle paprika on top.
Bake in a preheated 350°F oven for 35-45 minutes (watch, until golden brown on top)
Recipe notes :You can substitute: 1/2 pound of sausage, sliced ​​1/2 pound , into 1/2-inch or 12-ounce cubes.