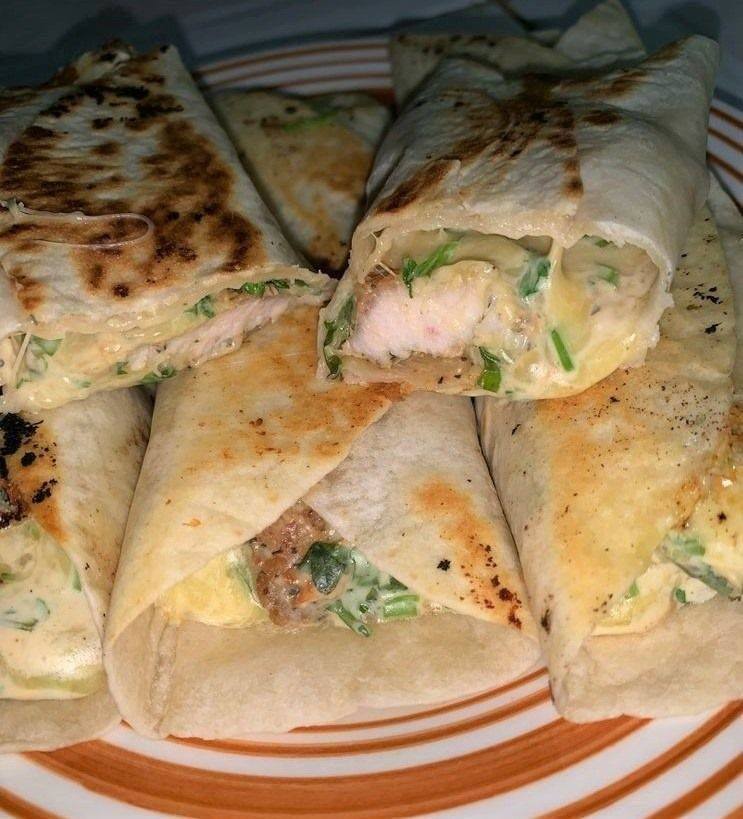 Step into a world of culinary creativity and vibrant flavors with a dish that combines the beloved taste of ranch seasoning with the convenience of a wrap — welcome to the realm of Ranch Chicken Wraps. This creation is a celebration of the art of fusion, where the tangy allure of ranch meets tender chicken and an array of fresh ingredients, all wrapped in a soft tortilla for a meal that's both satisfying and refreshing. With each bite, you'll experience the harmonious blend of textures and tastes, a symphony of creaminess, crunch, and the distinctive tang that ranch dressing brings. As we explore the world of Ranch Chicken Wraps, we'll uncover the techniques that ensure the perfect balance of flavors, the creativity that goes into crafting a wrap that's both delicious and visually appealing, and the sheer joy it brings to those who seek a lunch or dinner option that's both exciting and comforting. Join us on a journey through flavor and innovation, where each wrap is a moment of culinary delight.
Ranch Chicken Wraps
Ingredients
2 large boneless skinless chicken breast, grilled and chopped

1/4 cup ranch dressing

1/2 cup shredded mozzarella cheese

4 large tortillas
Directions
Assemble wraps by evenly dispersing ingredients between the 4 wraps, and rolling them up burrito style.
Lightly grease a medium skillet or grill pan over medium heat, and cook the wraps for about 2 minutes, flip, and cook for an additional two minutes.