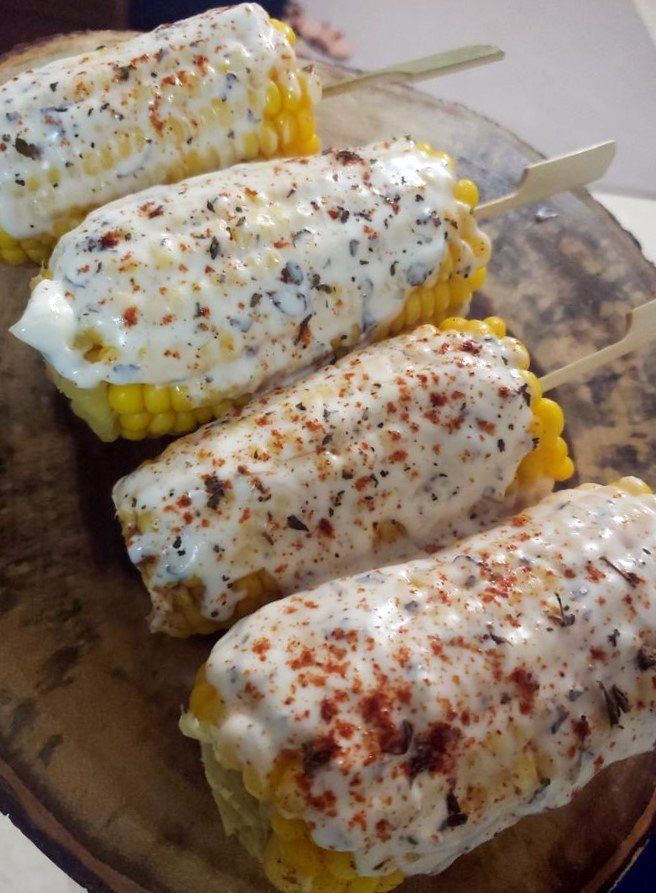 Step into the vibrant streets of Mexico without leaving your kitchen as we introduce you to a dish that captures the spirit and flavor of a beloved street food classic — Easy Mexican Street Corn. This creation is a celebration of simplicity and indulgence, transforming a humble corn on the cob into a work of culinary art that's both delightful and irresistible. With its smoky char, creamy coatings of mayonnaise and cheese, and the vibrant kick of spices, this dish offers a symphony of textures and tastes that evoke the lively atmosphere of Mexican street markets. As we delve into the world of Easy Mexican Street Corn, we'll uncover the techniques that ensure the perfect balance of flavors, the artistry behind creating that signature smokiness, and the sheer joy it brings to those who appreciate the magic of transforming basic ingredients into a flavorful experience that transports you to the heart of Mexico's culinary culture. Join us on a journey through flavor and authenticity, where each bite is a moment of culinary exploration.
EASY MEXICAN STREET CORN
Ingredients
4 ears of corn, husks removed

¼ cup sour cream

¼ cup mayonnaise

½ cup of cotija cheese, crumbled

2 cloves garlic, crushed

¼ tsp sea salt

1 lime, juice and zest

¼ cup cilantro, finely chopped

½ tsp chipotle chili powder
Directions
Preheat grill to 400˚F. Place ears of corn until grill for about 12 minutes, turning around every few minutes to ensure even grilling on each side.
In a small bowl, mix together sour cream, mayonnaise, cotija cheese, garlic, lime zest and juice, and cilantro.
Spread mixture evenly over each ear of corn, then sprinkle with chipotle chilli powder. Top with extra cotija cheese and chopped cilantro and serve.