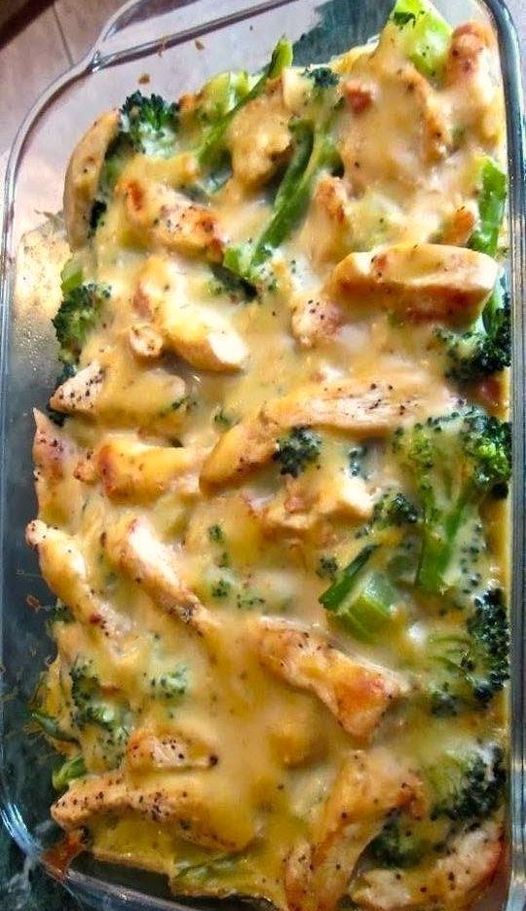 Step into the world of guilt-free indulgence and wholesome comfort with a dish that embodies the balance of flavor and nutrition — introducing the Skinny Chicken Broccoli Casserole. This creation is a celebration of culinary innovation, transforming a classic comfort dish into a healthier option that doesn't compromise on taste. With tender chicken, vibrant broccoli, and a creamy sauce that's lighter on calories but heavy on flavor, this casserole offers a symphony of textures and tastes that nourish both the body and the soul. As we explore the world of Skinny Chicken Broccoli Casserole, we'll uncover the techniques that ensure the perfect harmony of creamy and crunchy, the creativity that goes into crafting a dish that's both satisfying and health-conscious, and the sheer joy it brings to those who seek a comforting meal that aligns with their wellness goals. Join us on a journey through flavor and balance, where each forkful is a moment of culinary satisfaction without the guilt.
Skinny Chicken Broccoli Casserole
Ingredients
1 lb. Cooked chicken cut into bite sized pieces

20 oz. Frozen chopped broccoli cooked and drained

2 Cans of reduced fat cream of chicken soup

⅔ C. Evaporated milk

½ tsp. Garlic powder

1 C. Reduced fat shredded cheddar cheese

½ C. Bread crumbs

3 Tbsp. Parmesan cheese
Directions
Preheat the oven to 350 degrees.
Add the chicken and broccoli to a large mixing bowl.
Pour the soup and milk into the mixing bowl along with the garlic powder. Stir to combine well.
Layer the chicken and broccoli mixture into the bottom of a well-greased 9×13 baking dish.
Top with the shredded cheese.
In a bowl, combine the breadcrumbs and parmesan cheese.
Sprinkle the breadcrumb mixture over the casserole.
Bake for 30 minutes.
Let sit for 10 minutes before serving.