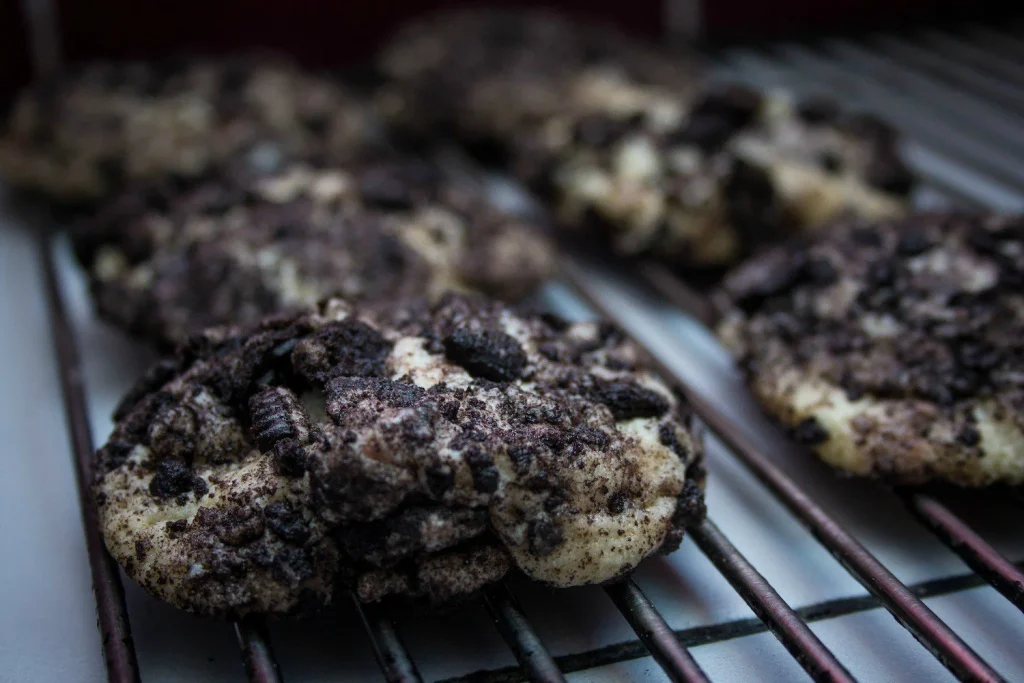 Step into a world where two beloved desserts collide to create a treat that's as delightful as it is indulgent — introducing Oreo Cheesecake Cookies. This confection is a tribute to the magic that happens when the rich creaminess of cheesecake meets the chocolatey crunch of Oreo cookies, all in the form of a bite-sized delight. With each mouthful, you'll experience the perfect balance of textures and flavors, a symphony of creamy and crunchy, sweet and tangy, that's simply irresistible. As we delve into the world of Oreo Cheesecake Cookies, we'll uncover the techniques that ensure the ideal melding of flavors, the art of crafting a cookie that captures the essence of two classics, and the sheer joy it brings to those who seek a dessert that's both nostalgic and innovative. Join us on a journey through flavor and creativity, where each bite is a moment of pure, delectable pleasure.
OREO CHEESECAKE COOKIES
Ingredients
4 ounces cream cheese softened

1/2 cup (1 stick) butter softened

1 teaspoon vanilla extract optional

3/4 cup granulated sugar

1 cup all-purpose flour

10 Oreo cookies chopped
Directions
In a large mixing bowl, with an electric mixer beat the cream cheese, butter, sugar, and vanilla extract until fully combined.
Add the flour and continue to mix together, just until fully combined. Add the chopped Oreos and gently fold together. Cover the dough with plastic wrap and chill in refrigerator for 30 minutes, or until firm.
Preheat oven to 350°F. Roll the cookie dough into small balls and place on a parchment paper lined cookie sheet.
Press the dough balls down to flatten slightly (the cookies will not spread much on their own). Bake for 12-15 minutes or until cookies are golden brown on the bottom. Place cookies on a cooling rack to cool for at least 5 minutes.