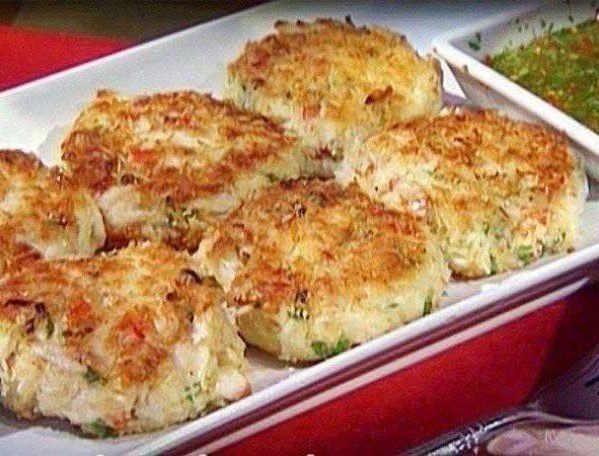 "Embark on a seafood adventure with our Copycat Joe's Crab Shack Crab Cakes. This delectable creation captures the essence of coastal dining right in your own kitchen, delivering the same succulent flavors that have made Joe's Crab Shack a beloved destination for seafood lovers. Imagine sinking your fork into tender crab cakes that boast generous chunks of sweet crab meat, seasoned to perfection and delicately seared to a golden brown. With every bite, you'll savor the briny essence of the sea, the crisp exterior, and the indulgent richness that defines these coastal treasures. Whether served as an impressive appetizer at gatherings, a delightful way to elevate weeknight meals, or a celebration of the joys of recreating restaurant favorites at home, our Copycat Joe's Crab Shack Crab Cakes promise an unforgettable taste of the shore that will leave you craving more."
Copycat Joe's Crab Shack Crab Cakes
Ingredients
1 lb. Crab meat

⅓ C. Mayonnaise

3 Egg yolks

1 Tbsp. Worcestershire sauce

1 tsp. Dijon mustard

1 tsp. Lemon juice

¼ tsp. Blackened seasoning

¼ C. Chopped parsley

1 ¼ C. Bread crumbs

Salt and pepper to taste

Oil for frying
Directions
Mix together all of the ingredients for the crab cakes in a mixing bowl, and form the mixture into 8 evenly sized patties.
Heat an inch or so of oil in a deep sided skillet over medium high heat.
Add the crab cakes to the heated out, and cook for 5-8 minutes until cooked through and browned evenly on both sides.
Drain on a paper towel lined rack before serving.