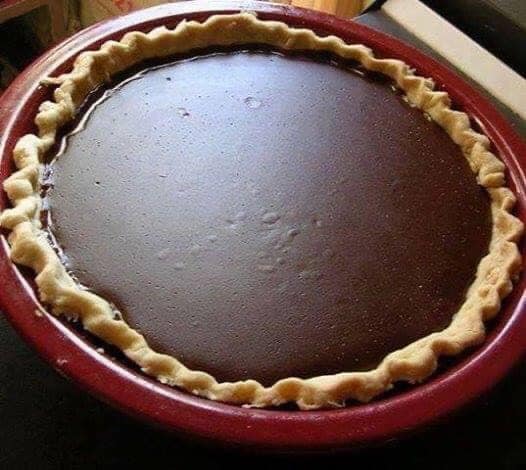 "Step into a world of timeless comfort and cherished family recipes with Granny's Cocoa Cream Pie. This delightful creation is a tribute to the generations before us, capturing the essence of homemade goodness in every velvety bite. Imagine a rich and creamy cocoa filling nestled within a tender, flaky pie crust, topped with a cloud of whipped cream that's as light as a grandmother's touch. With each indulgent spoonful, you'll taste the love and nostalgia that infuses this classic dessert, transporting you to a simpler time of cherished traditions. Whether enjoyed as a sweet memory brought to life, a cherished treat at holiday gatherings, or a way to savor the flavors that bind generations together, Granny's Cocoa Cream Pie is a testament to the magic of family recipes and the enduring joy they bring to our tables."
GRANNY'S COCOA CREAM PIE
Ingredients
1 Pre-Baked Pie Crust

½ cup Unsweetened Cocoa

¼ cup Cornstarch

1 ½ cup Sugar

3 Egg Yolks

1 tsp. Vanilla

Pinch Of Salt

2 cup Milk
Directions
Combine the cocoa, cornstarch, sugar, egg yolks, vanilla and salt in a saucepan over medium heat.
Slowly whisk in the milk, stirring to combine as you go.
Continue to stir pretty continuously until the mixture thickens and the bubbles disappear from the top. The mixture will be the consistency of a thick pudding when ready.
Pour the mixture into the pre-baked pie crust and cool to room temperature.
Chill for several hours before serving.
Enjoy!