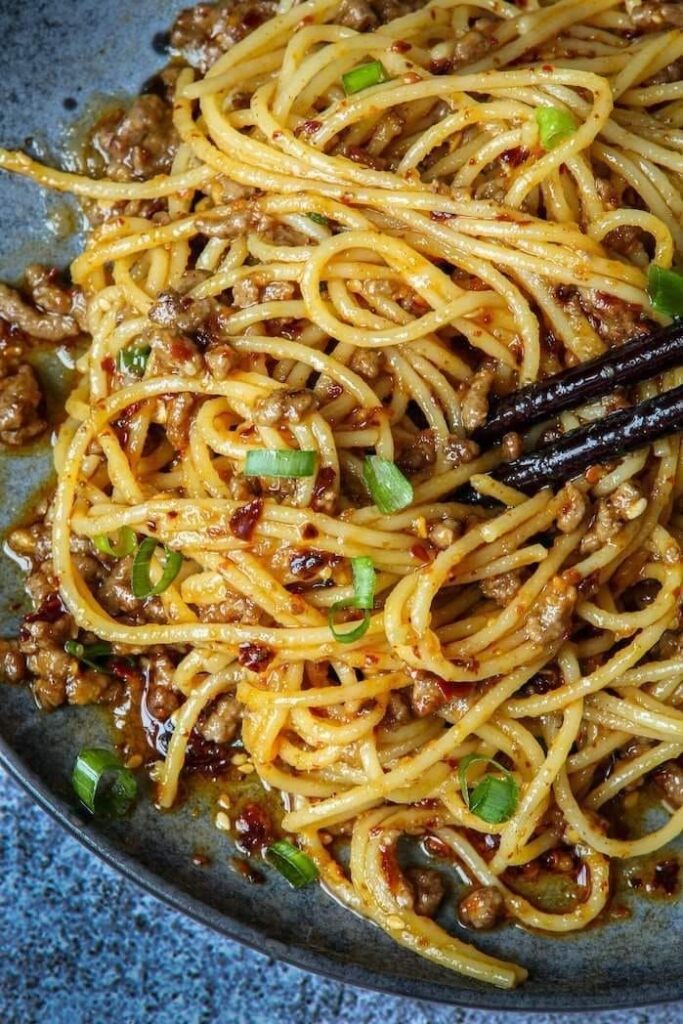 "Experience the delicious simplicity of our Ground Beef Noodles. This comforting dish combines the hearty flavors of seasoned ground beef with the satisfying embrace of tender noodles. Imagine a medley of sautéed ground beef, aromatic herbs, and vibrant vegetables, all mingling together to create a symphony of taste and texture. With every forkful, you'll savor the comfort of a wholesome meal that's as familiar as it is flavorful. Whether enjoyed as a quick and satisfying weeknight dinner, a go-to option for busy households, or a reminder that the best meals often come from humble beginnings, our Ground Beef Noodles are a tribute to the art of uncomplicated cooking that delivers a delicious and satisfying experience every time."
GROUND BEEF NOODLES
Ingredients
2 tablespoon oil

250 g ground beef

2 tablespoon soy sauce

1 teaspoon grated ginger

2 teaspoon White pepper powder adjust to your liking

2 tablespoon corn flour

2 tablespoon spring onion chopped

120 g vermicelli more or less for two

2 tablespoon Chinese dark vinegar optional

2 tablespoon Chinese chilli oil optional
Directions
In a sauce pan heat the oil and ground beef over medium heat. Break the meat apart. Cook until slightly browned.
Add in the grated ginger and soy sauce, stir fry for 10-15 second. Add 1 cup of water and white pepper powder. Put a lid on and simmer for 10 minutes. Add more water if it evaporates too much. (time to cook the noodles)
Boil the noodles in a large pot of boiling salted water according to packet instructions until al dente. Remove; strain and set aside.
Mix the corn flour with 1/2 cup of water and pour into the beef sauce. Stir until evenly thickening.
Toss in the cooked noodles and then serve with spring onions on the top. Add the Chinese dark vinegar and chilli oil if desired.