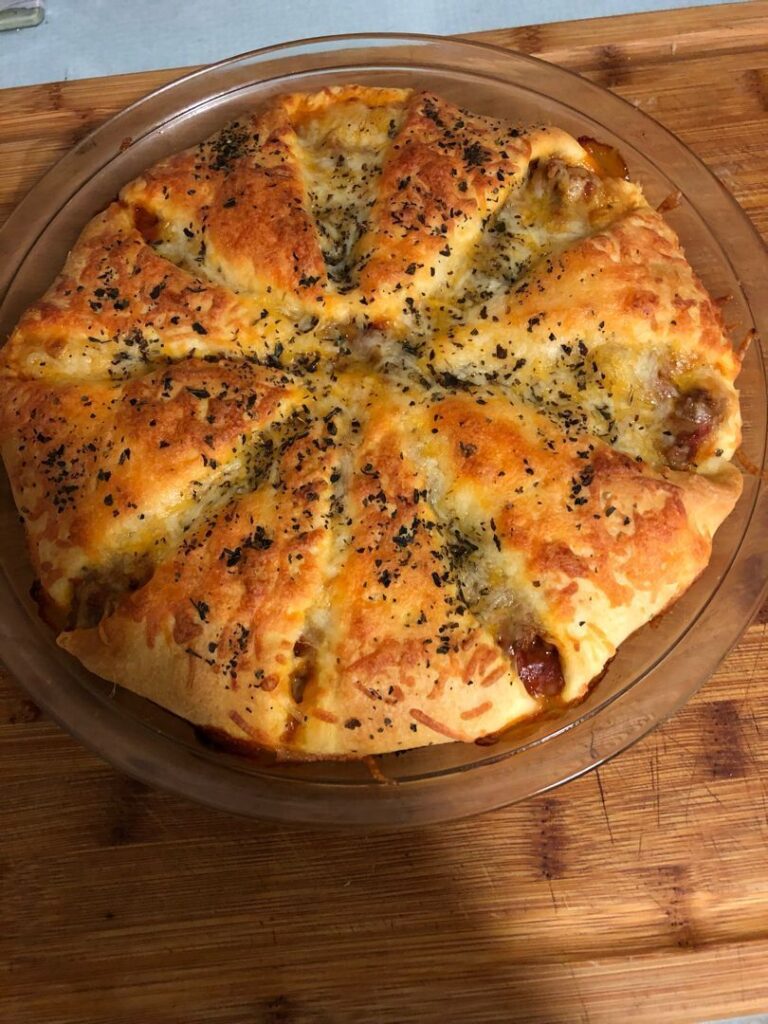 Transport your taste buds to the rustic charm of Italy with our delectable Italian Crescent Casserole. This dish is a culinary journey that takes the familiar comfort of crescent rolls and transforms it into an Italian-inspired masterpiece that's as delightful as it is flavorful. Imagine layers of savory Italian sausage, vibrant vegetables, and melted cheeses nestled between delicate crescent dough. With each forkful, you'll experience the essence of Italian flavors – a harmonious blend of aromatic herbs, hearty ingredients, and the comfort of home-cooked goodness. The Italian Crescent Casserole isn't just a meal; it's a celebration of the rich traditions that define Italian cuisine and the joy of savoring a dish that's both familiar and uniquely enchanting. Whether shared with loved ones or savored as a satisfying solo indulgence, this casserole invites you to relish the fusion of flavors that encapsulates the heart and soul of Italy. Join us in savoring a taste that pays homage to Italian culinary heritage while adding a touch of innovation to your table.
Italian Crescent Cassero
Ingredients
1 lb ground beef, cooked, drained

1 cup Three Cheese Pasta Sauce (the original called for a different kind. I love this one more so I used it)

1 can (8 oz) refrigerated crescent dinner rolls

1½ cups shredded Italian cheese blend (6 oz)

¼ teaspoon dried basil leaves
Directions
In skillet, mix beef and pasta sauce. Heat to boiling over medium-high heat, stirring occasionally.
Separate dough into 8 triangles. Place dough in ungreased 9-inch glass pie plate in spoke pattern, with narrow tips overlapping rim of plate about 3 inches. Press dough in side and bottom to form crust; sprinkle with 1 cup of the cheese. Spoon meat mixture evenly over cheese. Bring tips of dough over filling to meet in center; do not overlap. Sprinkle with remaining ½ cup cheese and the basil.
Bake at 375°F for 20 minutes.