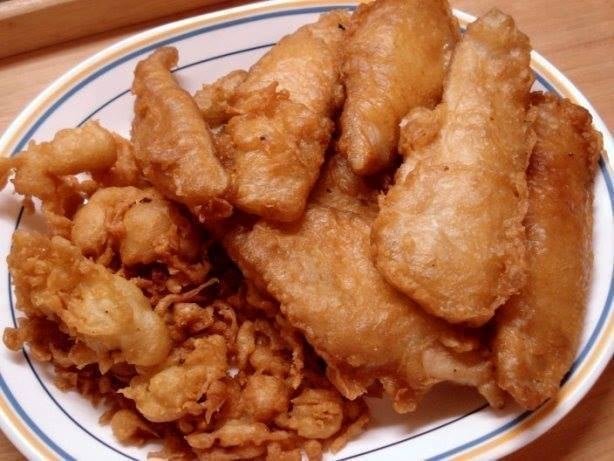 Dive into a world of irresistible flavor and delightful crunch with Long John Silver's iconic Batter. This secret recipe is the heart and soul of their delectable seafood offerings, embodying the essence of seaside indulgence. Picture perfectly battered and golden-fried fish and seafood, each piece enveloped in a delicate, crisp coating that delivers a satisfying texture and a burst of mouthwatering taste in every bite. The Batter is more than just a coating – it's a testament to culinary expertise that has been perfected over generations. With its unique blend of seasonings and a touch of maritime magic, Long John Silver's Batter takes you on a culinary voyage to the briny shores, invoking memories of beachside feasts and the joy of savoring fresh seafood. Join us in celebrating this time-honored tradition and experience the allure of the sea with every bite of Long John Silver's Batter-coated delicacies.
Long John Silver's Batter
Ingredients
3/4 cup flour

2 tablespoons cornstarch

1/4 teaspoon baking soda

1/4 teaspoon baking powder

1/4 teaspoon salt

3/4 cup water
Directions
Sift dry ingredients.
Add water and mix well.
Use to coat fish or chicken filets.
Cover the fish completely.
Deep fry until a nice golden brown.