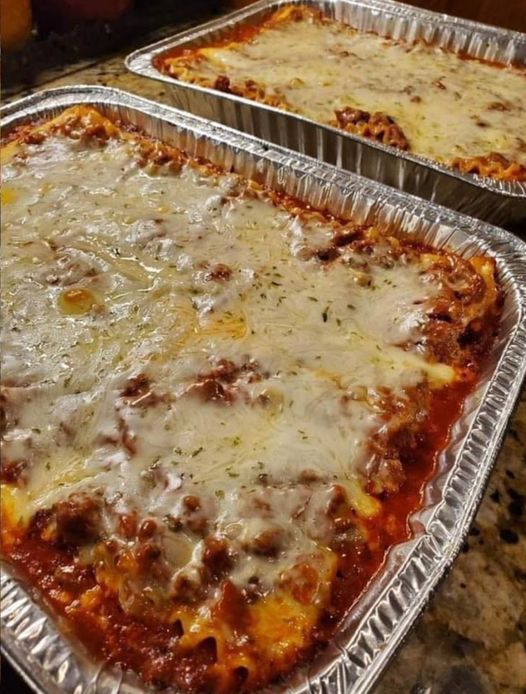 Prepare to delight your taste buds with a fusion of two beloved cuisines in our Mexican Taco Lasagna. This dish marries the comforting flavors of traditional lasagna with the bold and vibrant essence of Mexican cuisine, resulting in a culinary masterpiece that's both familiar and excitingly unique. Imagine layers of seasoned ground beef, gooey melted cheese, hearty black beans, zesty salsa, and soft tortillas, all coming together to create a symphony of textures and tastes that pay homage to both cultures. Each forkful offers a tantalizing blend of comfort and adventure, as the lasagna structure embraces the dynamic flavors of Mexican spices and ingredients. Our Mexican Taco Lasagna isn't just a meal; it's an invitation to explore the rich tapestry of culinary creativity and the joy of savoring the unexpected. Whether served as a centerpiece at festive gatherings or enjoyed as a family dinner that brings everyone together, this dish promises to redefine your perception of comfort food. Join us in embracing the crossroads of cuisines and relishing a dish that bridges the gap between traditions with every delectable bite.
Mexican Taco Lasagna
Ingredients
1 pound ground beef

1 packet taco seasoning

1/4 cup water

1 can Ro*Tel diced tomatoes with chiles, drained

1 can Nacho Cheese Soup

1/4 cup sour cream

1 cup grated cheddar

12 8-inch soft tortillas

guacamole, cilantro, sour cream for topping, as desired
Directions
Preheat oven to 350 degrees. Spray a 9×9 baking dish with non-stick spray.
Add the beef to a large skillet over medium heat and crumble as it cooks. Drain grease when cooked through.
Add the taco seasoning and water to the skillet and cook for 2 minutes.
Dump the tomatoes, cheese soup, and sour cream into a medium mixing bowl. Stir in the cooked meat.
Place 3 tortillas in the bottom of the prepared baking dish. Top with 1/3 of the meat mixture.
Repeat layers, ending with a layer of tortillas on the top. Sprinkle the cheese over the top.
Bake for 20 minutes or until hot and melty.
Serve sprinkled with chopped cilantro, guacamole, and extra sour cream, as desired.