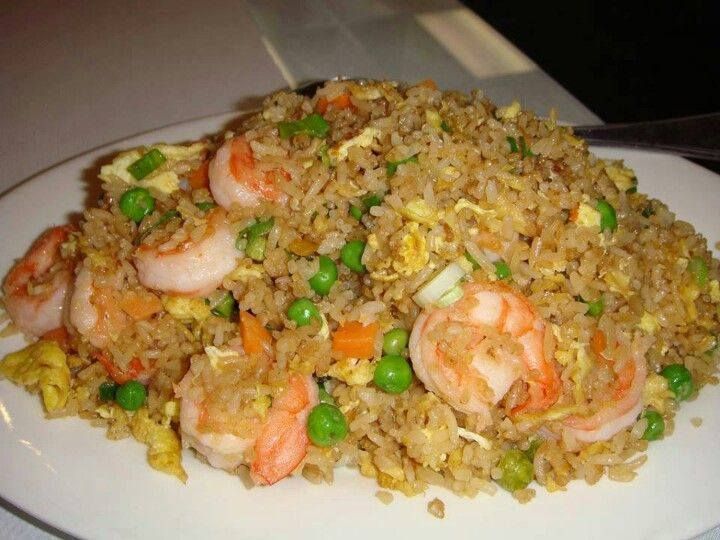 Embark on a culinary journey to the heart of Asia with our Shrimp Fried Rice. This dish is a testament to the art of wok cooking, where succulent shrimp, fragrant rice, and an array of vibrant vegetables come together in perfect harmony. Imagine the sizzle of the wok as tender shrimp dance alongside crunchy vegetables, all enveloped in the comforting embrace of fluffy rice. With each mouthwatering bite, you'll experience the umami-rich flavors that define this classic dish – a balance of textures and tastes that's both satisfying and utterly delicious. Our Shrimp Fried Rice isn't just a meal; it's an exploration of the culinary traditions that have captured the essence of Asian cuisine for centuries. Whether enjoyed as a quick weeknight dinner or as the star of an elaborate feast, this dish invites you to relish the magic of wok-fired goodness and the joy of savoring a taste that transcends borders. Join us in embracing the flavors of the Far East and savoring a dish that invites you to experience the world through your taste buds.
Shrimp Fried Rice
Ingredients
1 tbsp. oil

1 tbsp. mince garlic

1 lb. medium shrimp, peeled and deveined

3 cups cooked white rice

2 cups of frozen peas and carrots, defrosted

2 tbsp. soy sauce

2 tsp. sesame oil

1 large egg, whisked

2 tbsp. Sliced green onions
Directions
Wash and rinse your shrimp and set to the side.
Cook your white rice as directed, set to the side.
Place a medium skillet over medium heat, and add the oil and minced garlic.
Stir for the garlic 1 minute, until fragrant.
Add the peas mixture and shrimp in the saute pan and toss to combine, cook for 5 minutes.
In a small bowl add your sesame oil and soy sauce , stir to combine.
Stir in the white rice and soy sauce sesame mixture.
Sauté for 4 minutes.
Push rice shrimp mixture to one side of the skillet.
Add the egg to the saute pan and stir the egg constantly until almost fully cooked, then fold into rice mixture.
Garnish with green onions.
ENJOY!