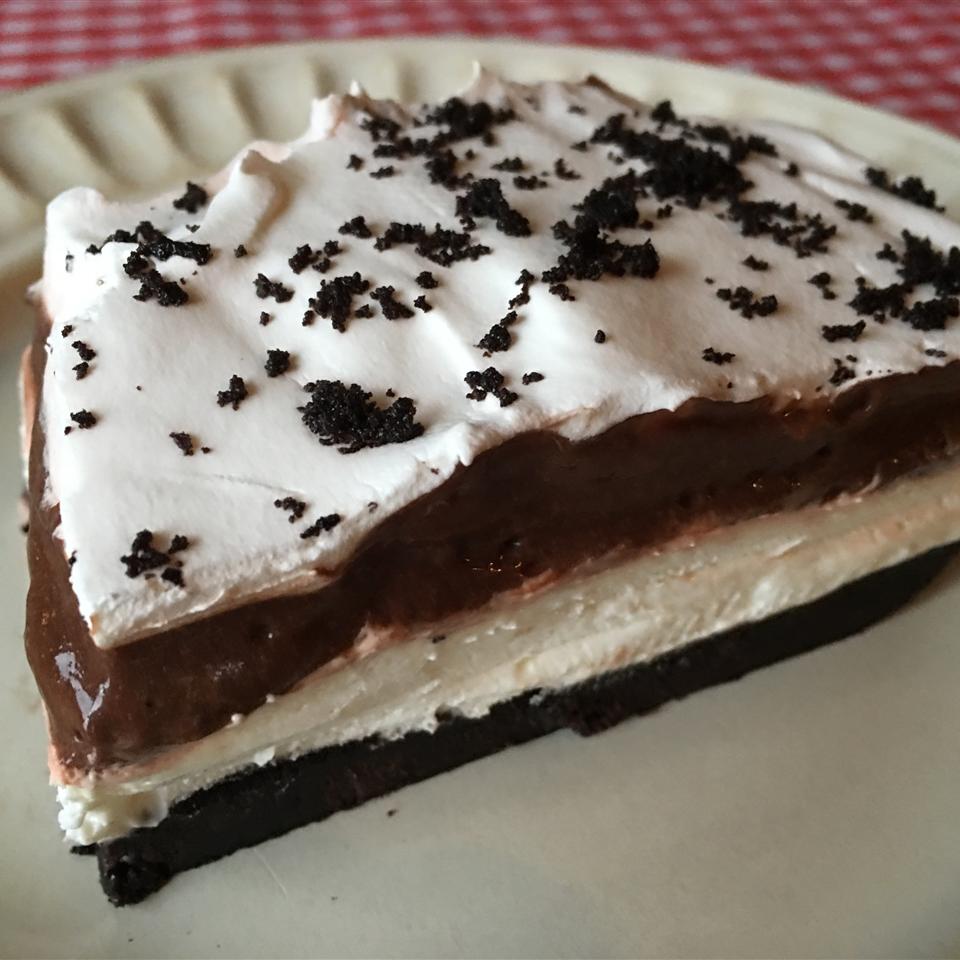 Get ready to embark on a journey of pure delight that's as captivating as its name suggests — Oreo Delight. This dessert creation captures the essence of everyone's favorite cookie, transforming it into a symphony of textures and flavors that will leave you craving for more. With layers of creamy indulgence, crumbled Oreos, and a silky chocolate ganache, this confection is a tribute to the art of crafting something truly extraordinary from a beloved classic. As we delve into the world of Oreo Delight, we'll uncover the techniques that ensure the perfect harmony of sweet and crunchy, the joy of assembling layers that tell a story of flavor, and the sheer delight it brings to those who seek a treat that's both comforting and whimsical, all in one bite. Join us on a journey through this delightful creation, where each spoonful is a moment of sheer bliss.
Oreo Delight
Ingredients
50 Oreo cookies

½ cup unsalted butter melted

1 250 g package cream cheese softened to room temperature

1 cup confectioners' sugar

2 tubs Cool Whip

2 packages instant chocolate pudding 4-serving packs

2 ½ cups 2% milk
Directions
Prepare a 9" x 13" baking dish
Use a food processor to crush Oreos until they are fine crumbs. Remove ¾ cup crushed Oreos and set these aside for toppings.
Mix the remaining crushed Oreos with melted butter and stir to mix.
Press the Oreo and butter mixture into the bottom of the prepared dish. Pop this into the freezer for a few minutes while you prepare your next layer.
Beat together cream cheese and confectioners' sugar until smooth.
Beat in 1 package of Cool Whip (about 30 seconds – don't overbeat) into the cream cheese mixture.
Carefully layer the cream cheese mixture over the Oreo Crust. Drop the cream cheese mixture evenly over top of the crust so that it's easier to spread out evenly. You don't want to spread this out too much or you'll start to pull up the Oreo base.
In a separate bowl, beat together milk and dry pudding mixtures. Beat about 2 minutes.
Spread pudding evenly over the cream cheese layer.
Spread other package of Cool Whip over the top then sprinkled with remaining Oreo crumbs.
Chill at least 6 hours before cutting.
Notes
The crust should be frozen to help it stay together so the filling can be spread.
Use completely softened cream cheese so that there are no lumps when beating together with the sugar.
Carefully fold the Cool Whip layer so the air is not beaten out.