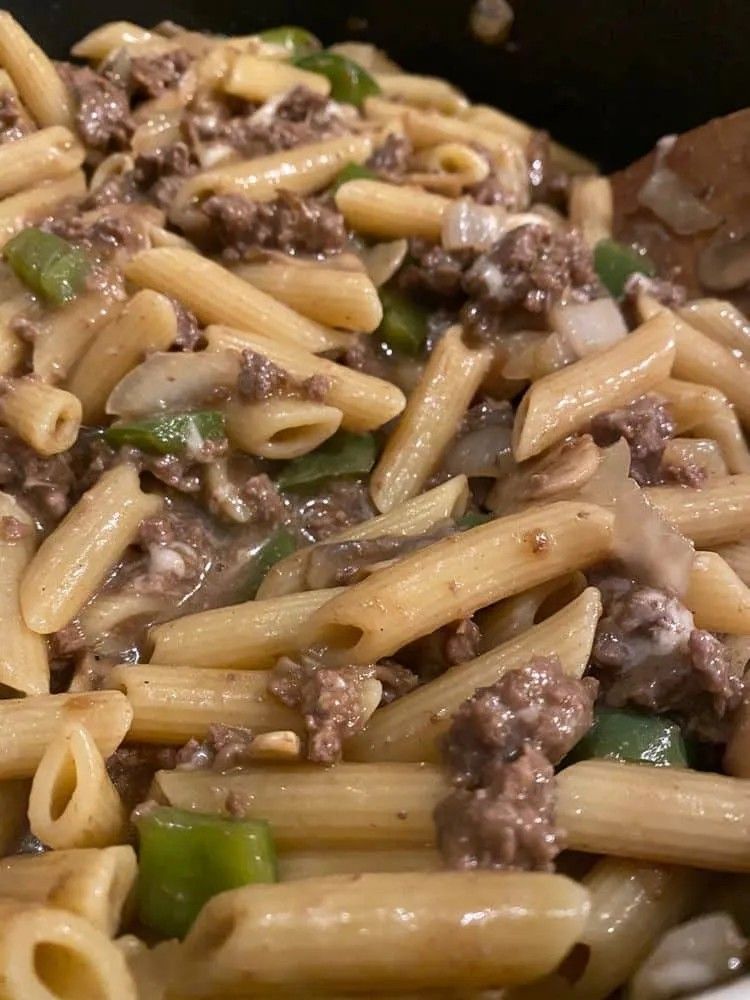 Experience the savory allure of a beloved classic in an entirely new and comforting way with our delectable Philly Cheesesteak Pasta. This dish is a fusion of two iconic favorites, seamlessly blending the flavors of a hearty cheesesteak with the comfort of a creamy pasta. Imagine tender slices of perfectly seasoned beef, sautéed peppers, and onions, all mingling with al dente pasta and a rich, cheesy sauce that envelops every strand. With each forkful, you'll taste the satisfying harmony of flavors that pay homage to the bustling streets of Philadelphia while providing the cozy embrace of a comforting pasta dish. Whether prepared for a weeknight family dinner or as a show-stopping dish for gatherings, our Philly Cheesesteak Pasta is a culinary innovation that celebrates the best of both worlds. Join us in savoring the marriage of hearty and creamy, a taste sensation that redefines comfort in every delicious bite.
Philly Cheesesteak Pasta
Ingredients
1Lb.Beef, Ground

1tsp.Rosemary, Dried

1tsp.Garlic Powder

1 Onion, Chopped

¼ cupHeavy Whipping Cream

½ cupBeef Broth

1 Can Cream Of Mushroom Soup

5 Potatoes, Peeled And Thinly Sliced

1 ½cupCheese, Shredded

Salt And Pepper To Taste
Directions
Heat the oven to 350 degrees, and grease a 9 x 13 baking dish well.
Cook the meat and onion over medium high heat on the stove until the onions are tender and meat is browned. Drain the excess fat.
In a bowl, combine the heavy whipping cream, broth, rosemary, garlic powder, cream of mushroom soup and salt and pepper to taste. Stir to combine.
Layer half of the potatoes in the bottom of the baking dish.
Top with ⅓ of the soup mixture and ½ of the meat mixture.
Repeat another layer of potatoes, ⅓ of the soup and the remaining meat mixture.
Top with the remaining soup mixture and then the shredded cheese.
Cover in foil and bake for 1 hour and 30 minutes, or until the potatoes are tender.
Enjoy!