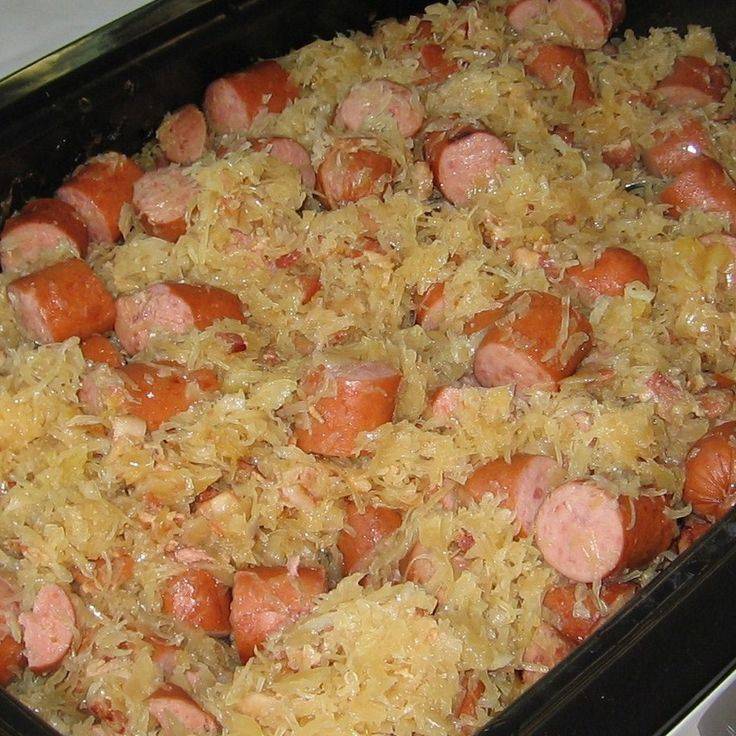 Embark on a culinary voyage to the heart of Eastern Europe, where tradition and taste intertwine in a harmonious symphony of flavors. At the center of this gastronomic journey stands a dish that encapsulates the essence of Polish cuisine — Polish Sausage, Sauerkraut, and Potatoes. A hearty and soul-warming combination, this dish reflects the cultural heritage and centuries-old culinary wisdom of Poland. From the smoky aroma of perfectly cooked sausage to the tangy embrace of sauerkraut and the comforting warmth of tender potatoes, each element comes together to create a masterpiece of balance and satisfaction. Join us as we delve into the rich history, cultural significance, and the sheer delight that Polish Sausage, Sauerkraut, and Potatoes bring to both the table and the soul.
Polish Sausage, Sauerkraut And Potatoes
Ingredients
5-6 Medium gold potatoes cut into large chunks

16 oz. Sauerkraut

1 ½ lb. Polish sausage cut into large pieces

½ C. Chicken broth

1 tsp. Caraway seeds

1 Bay leaf

Salt and pepper to taste
Directions
Place the sauerkraut into the bottom of the crockpot.
Cover the sauerkraut with the potatoes and then the sausage.
In a bowl, combine the broth, caraway seeds, and bay leaf.
Pour the mixture over the ingredients in the crockpot, and add salt and pepper to taste.
Place the lid on the crockpot and cook on high for 4 hours. Mix well before serving.