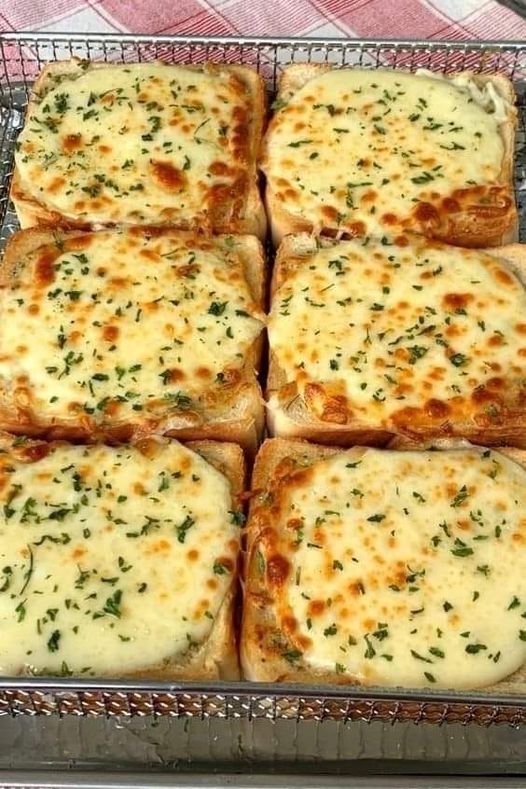 Indulge in a true Texan delight that's as big on flavor as it is on personality – our Texas Toast with Cheese. This isn't your ordinary toast; it's a bold and hearty creation that pays homage to the Lone Star State's love for all things bold and flavorful. Imagine thick slices of buttery, perfectly toasted bread adorned with a generous blanket of melted cheese that stretches and oozes with each irresistible bite. This dish is a celebration of comfort, simplicity, and the unmistakable essence of Texas hospitality. With every mouthful, you'll experience the warmth of melted cheese paired with the satisfying crunch of toasted bread, creating a symphony of textures that's impossible to resist. Whether enjoyed as a quick snack or paired with your favorite meal, our Texas Toast with Cheese invites you to savor the essence of Texas in every savory mouthful. Join us in relishing a dish that captures the heart and soul of Texan cuisine with every delectable bite.
TEXAS TOAST WITH CHEESE
Ingredients
4 tablespoons butter melted

2 tablespoons grated Parmesan

1/2 teaspoon garlic powder

1 teaspoon oregano

1 cup mozzarella

6 slices provolone

6 slices Texas toast or other thick slice of bread

1/2 teaspoon dried parsley optional garnish
Directions
Lightly toasting bread before applying seasonings is optional. Toasting makes bread more crunchy, skipping this step will keep bread more soft.
Melt butter and stir in Parmesan, oregano and garlic powder. Mix well.
Arrange bread in air fryer basket or on a baking sheet in a flat, single layer. Spread mixture evenly over slices of bread.
Sprinkle mozzarella cheese evenly over toast. Add a slice of provolone to each slice of toast.
Place in Air Fryer at 350°F for 5 minutes or bake in a convection oven at 375°F for 6 – 7 minutes until cheese is melted.
Garnish with parsley if desired and serve.
Notes
Day-old bread off of the discount rack works great for this recipe and helps save money
Garlic toast reheats well in the toaster oven in just a couple minutes
As an Amazon Associate I earn from qualifying purchases.